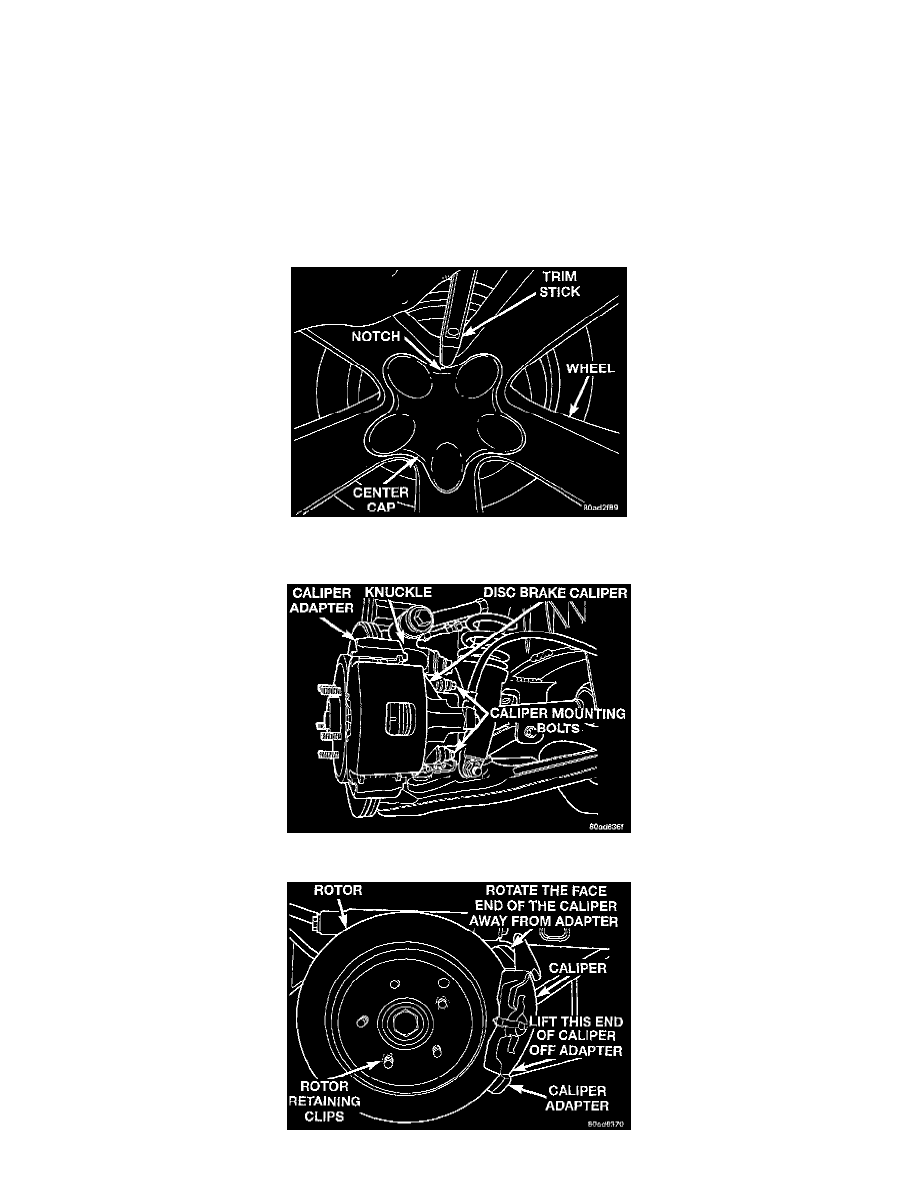 Wheel Fastener: Service and Repair
Rear
CAUTION:  If a wheel mounting stud in the hub/ bearing needs to be replaced the stud CAN NOT be hammered out of the flange of the hub/bearing. If
a stud is removed by hammering it out of the flange, damage to the hub/bearing will occur leading to the premature failure of the hub/bearing.
NOTES:  
-
The following procedure and special tools shown MUST be used when replacing a wheel mounting stud.
-
The hub and bearing does not require removal from the knuckle to replace a wheel mounting stud.
REMOVE 
1. Raise vehicle on jackstands or centered on a frame contact type hoist.
2. Remove the center cap from the wheel. Center cap is removed by inserting a trim stick into the notch on the center cap and prying it off the wheel.
3. Remove the wheel and tire.
4. Remove the 2 bolts mounting the rear disc brake caliper to the caliper adapter.