< PREV PAGE
NEXT PAGE >
Prowler V6-3.5L VIN G (1999)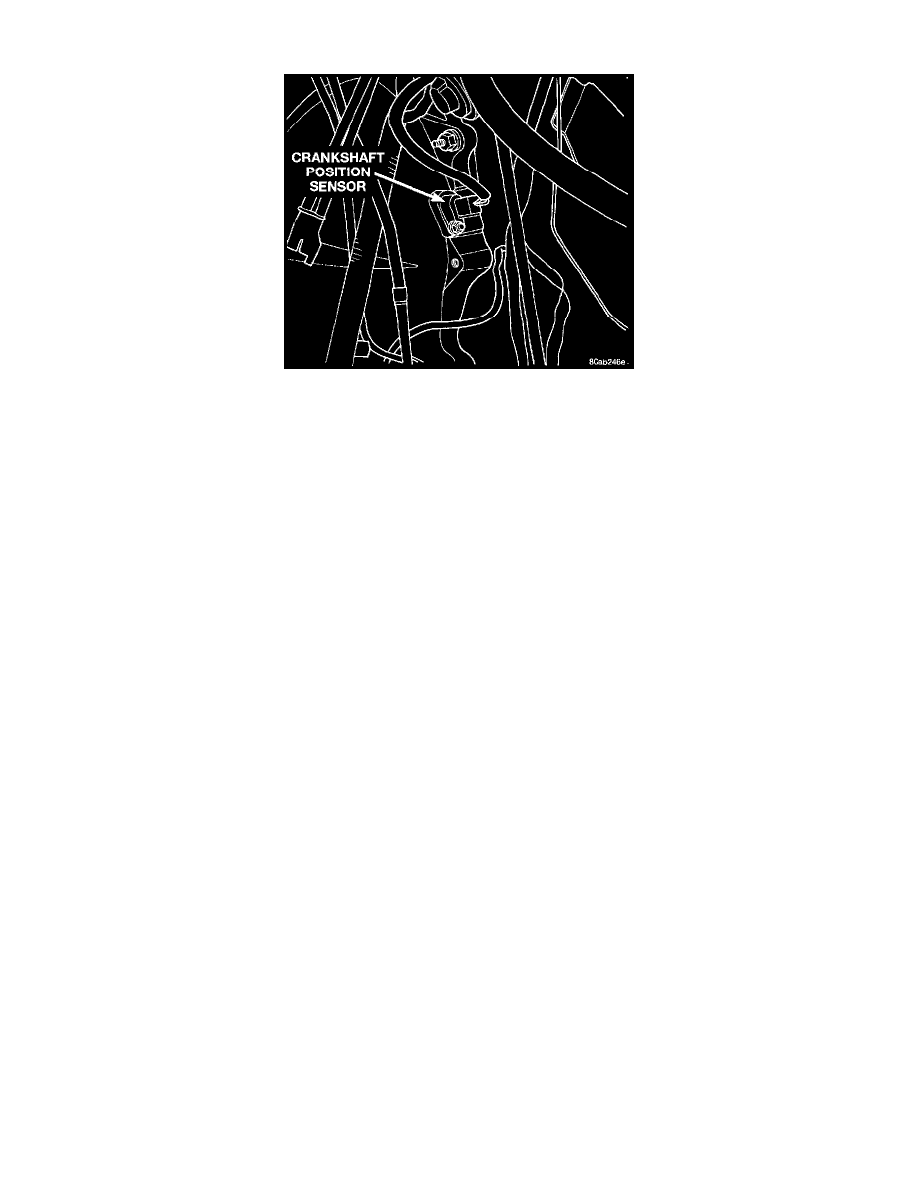 Crankshaft Position Sensor: Service and Repair
Crankshaft Position Sensor
The crankshaft sensor is located on the passengers side of the engine bell housing. The bottom of the sensor sits above the drive plate.
REMOVAL
1. Raise and support vehicle.
2. Disconnect electrical connector from crankshaft position sensor.
3. Remove sensor mounting screw. Remove sensor.
INSTALLATION
1. Reverse procedure for installation.
< PREV PAGE
NEXT PAGE >