< PREV PAGE
NEXT PAGE >
Prowler V6-3.5L VIN G (1999)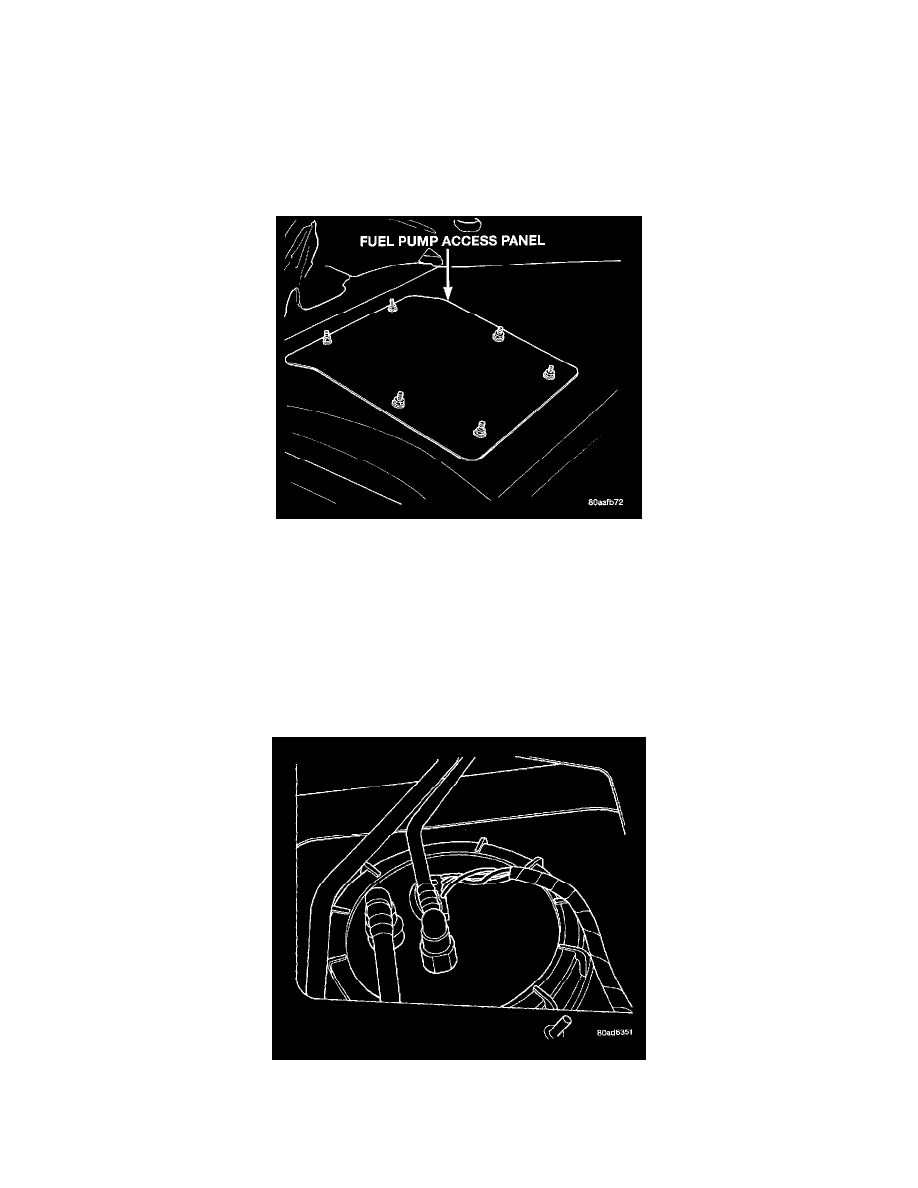 Fuel Level Sensor: Service and Repair
Fuel Pump Module Replacement
FUEL PUMP MODULE
WARNING: RELEASE FUEL SYSTEM PRESSURE BEFORE SERVICING THE FUEL TANK, FUEL PUMP FUEL LINES, FUEL
FILTER, OR PARTS OF THE FUEL RAIL. FOLLOW THE FUEL SYSTEM PRESSURE RELEASE PROCEDURE TO RELIEVE
FUEL SYSTEM PRESSURE.
REMOVAL
Fuel Pump Access Panel
The trunk has an access cover in the floor panel for servicing the fuel pump module.
WARNING: RELEASE FUEL SYSTEM PRESSURE BEFORE REMOVING THE FUEL PUMP MODULE. REFER TO THE FUEL
PRESSURE RELEASE PROCEDURE.
1. Release fuel system pressure. Refer to Fuel Pressure Release Procedure.
2. Disconnect negative cable from battery.
3. Open deck lid. Move trunk liner.
4. Remove access panel fasteners.
Fuel Pump Access
5. Remove access panel and gasket. Inspect gasket for damage. If necessary, replace gasket.
6. Disconnect electrical connector from top of pump module.
< PREV PAGE
NEXT PAGE >