< PREV PAGE
NEXT PAGE >
Prowler V6-3.5L VIN G (1999)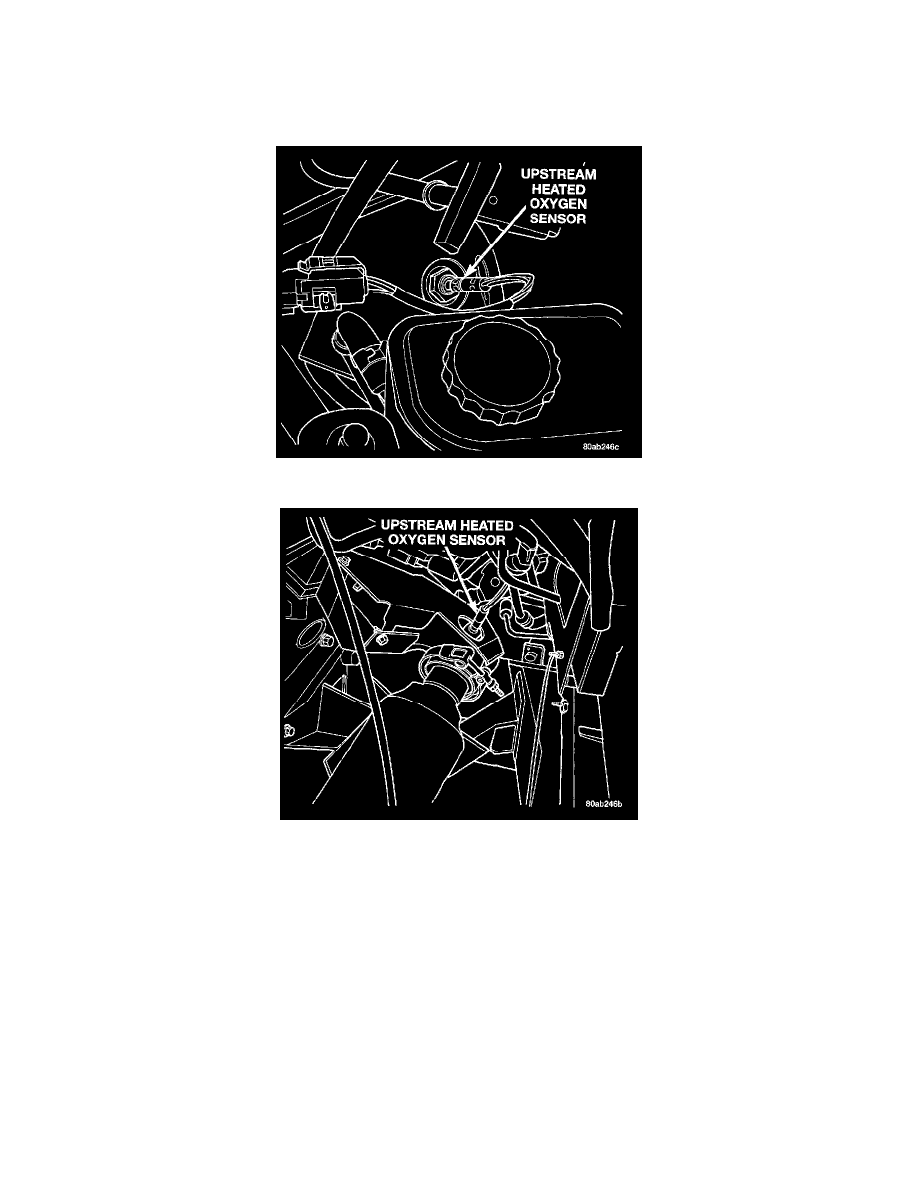 Oxygen Sensor: Service and Repair
Upstream Heated Oxygen Sensor Replacement
Driver Side
Upstream Heated Oxygen Sensor - Right Side
Upstream Heated Oxygen Sensor - Left Side
The engine uses two upstream heated oxygen sensors, one in each exhaust manifold.
WARNING: THE EXHAUST MANIFOLD, EXHAUST PIPES AND CATALYTIC CONVERTER BECOME VERY HOT DURING
ENGINE OPERATION. ALLOW ENGINE TO COOL BEFORE REMOVING OXYGEN SENSOR.
REMOVAL
CAUTION:  When disconnecting the sensor electrical connector, do not pull directly on wire going into sensor.
1. Disconnect the heated oxygen sensor electrical connector.
< PREV PAGE
NEXT PAGE >