< PREV PAGE
NEXT PAGE >
Prowler V6-3.5L VIN G (1999)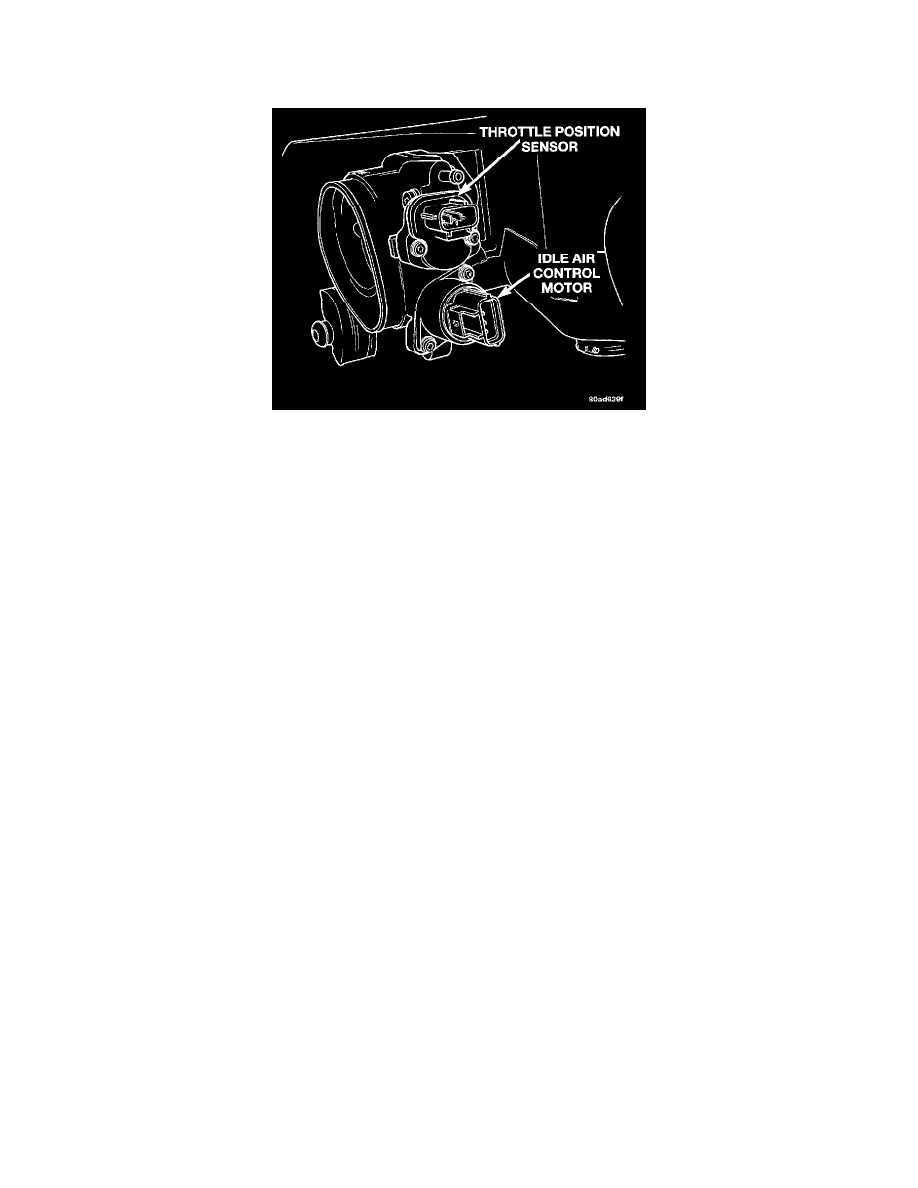 Throttle Position Sensor: Service and Repair
REMOVAL
1. Disconnect the negative battery cable.
Throttle Position Sensor
2. Disconnect the TPS electrical connector.
3. Remove the TPS mounting screws.
4. Remove the TPS.
INSTALLATION
1. The throttle shaft end of the throttle body slides into a socket in the TPS. The socket has two tabs inside it. The throttle shaft rests against the tabs.
When indexed correctly, the TPS can rotate clockwise a few degrees to line up the mounting screw holes with the screw holes in the throttle body.
The TPS has slight tension when rotated into position. If it is difficult to rotate the TPS into position, install the sensor with the throttle shaft on the
other side of the tabs in the socket. Tighten mounting screws to 3 Nm (25 in. lbs.) torque.
2. After installing the TPS, the throttle plate should be closed. If the throttle plate is open, install the sensor on the other side of the tabs in the socket.
3. Attach electrical connector to the TPS.
4. Connect the negative battery cable.
< PREV PAGE
NEXT PAGE >