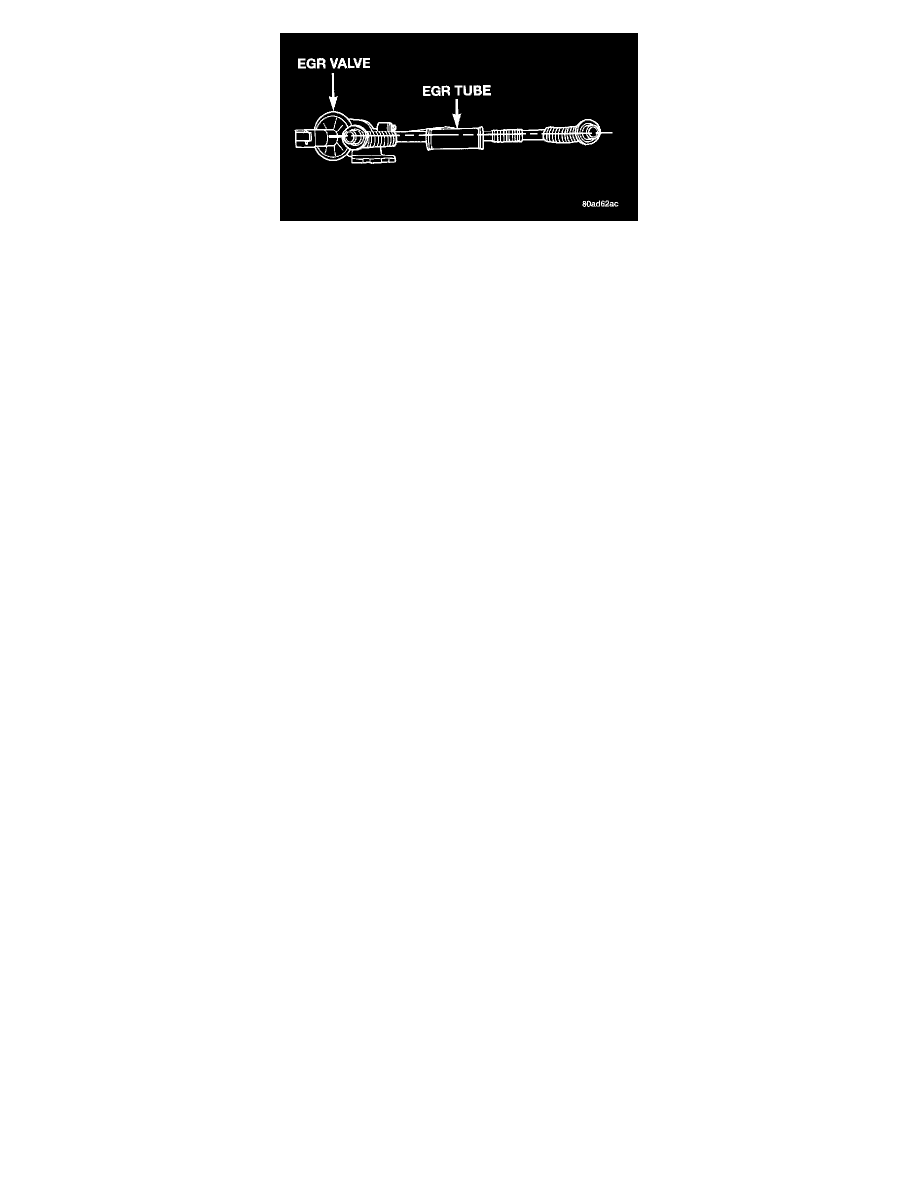 Mounting The EGR Tube To EGR Valve
1. Using new gaskets, loosely install the EGR tube and mounting screws. Make sure that the tube is parallel with the mounting surface of the EGR
valve.
2. Tighten the EGR tube to EGR valve screws to 11 Nm (95 in. lbs.) torque.
3. Install rubber silicone seals on intake manifold end of EGR tube.
4. Install upper tube into the intake manifold, being careful to be sure silicone rubber seals is correctly installed and undamaged. 
5. Install clips for the EGR tube to intake manifold plenum.
6. Install air inlet tube and resonator.
7. Connect negative battery cable.