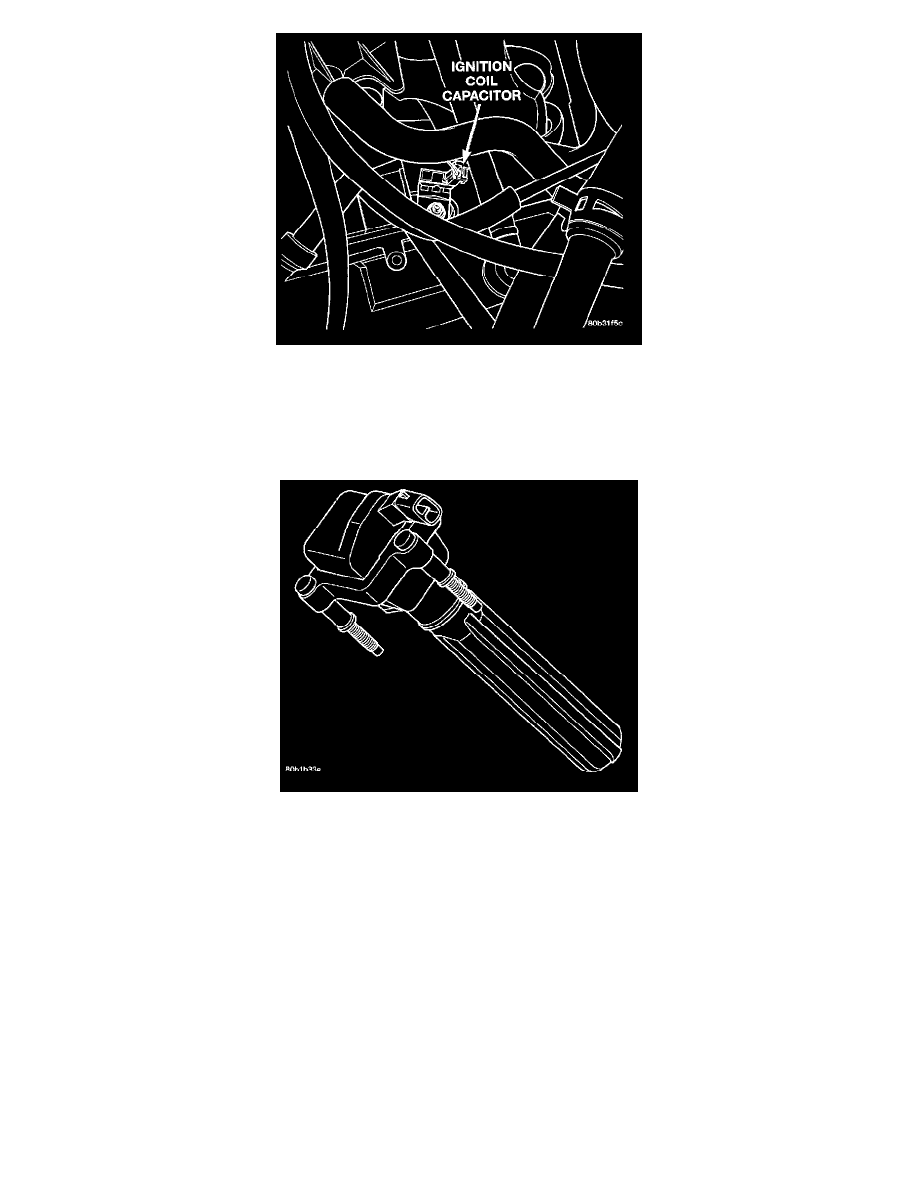 Coil Capacitor
The coil's low primary resistance (0.4 - 0.6 ohm) allows the PCM to fully charge the coil for each firing. There are coil capacitors added to each
bank of cylinders for radio noise suppression.
1999 IGNITION COIL-PCM OUTPUT
Ignition Coil
The PCM determines which of the coils to charge and fire at the correct time. The Automatic Shut Down (ASD) relay provides battery voltage to
the ignition coil. The PCM provides a ground contact (circuit) for energizing the coil. When the PCM breaks the contact, the energy in the coil
primary transfers to the secondary causing the spark. The PCM will deenergize the ASD relay if it does not receive the crankshaft sensor and
camshaft sensor inputs. Refer to Automatic Shut Down (ASD) Relay and Fuel Pump Relay PCM for relay operation.