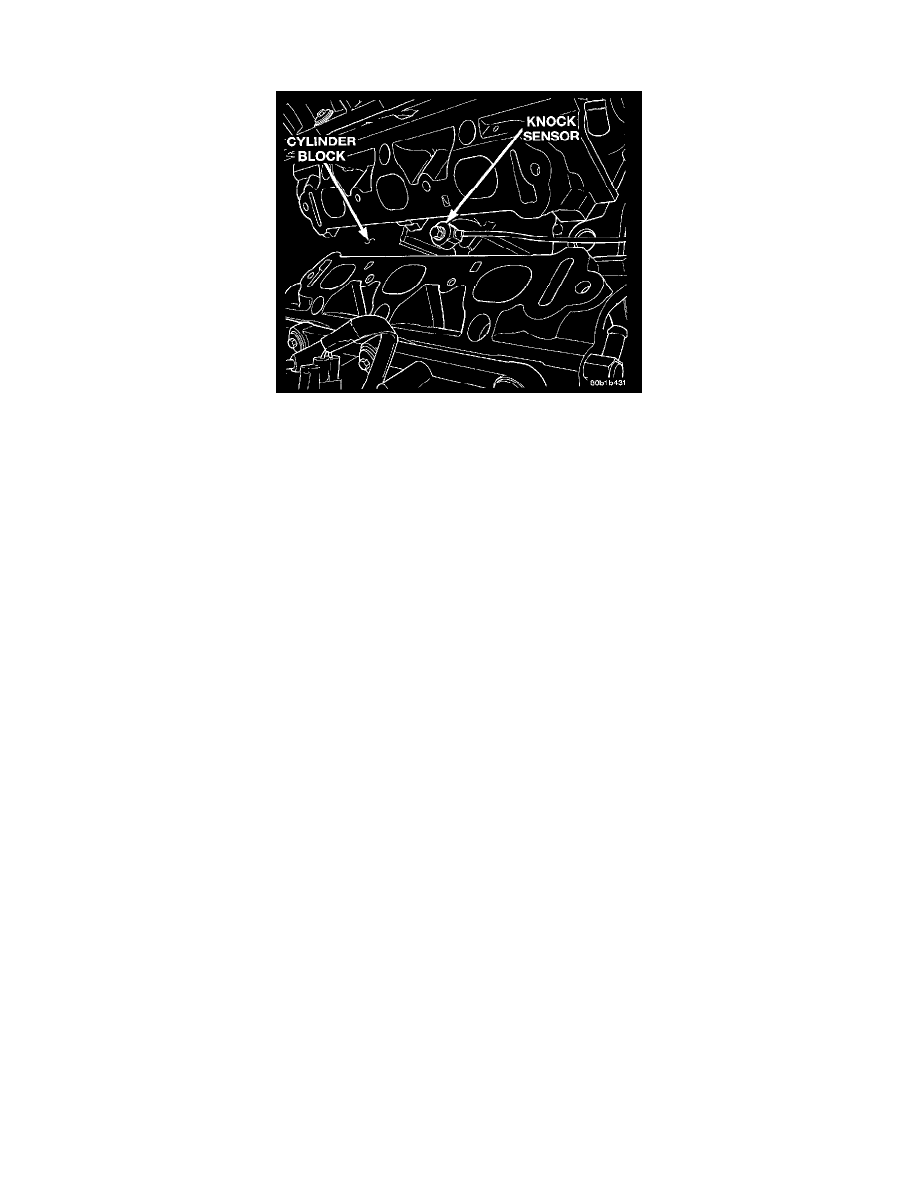 Knock Sensor: Description and Operation
KNOCK SENSOR - PCM INPUT
Knock Sensor Locations 1999
The engine has one knock sensor. The knock sensor bolts into the top of the cylinder block below the cylinder heads. The sensor monitors both the
right and left bank of cylinders. When the knock sensor detects a knock in one of the cylinders, it sends an input signal to the PCM. In response,
the PCM retards ignition timing by a scheduled amount.
The knock sensor contains a piezoelectric crystal which constantly vibrates and sends an input voltage (signal) to the PCM while the engine
operates. As the intensity of the crystal's vibration increase, the knock sensor output voltage also increases.
NOTE:  Over or under tightening effects knock sensor performance, possibly causing improper spark control.