< PREV PAGE
NEXT PAGE >
Prowler V6-3.5L VIN G (1999)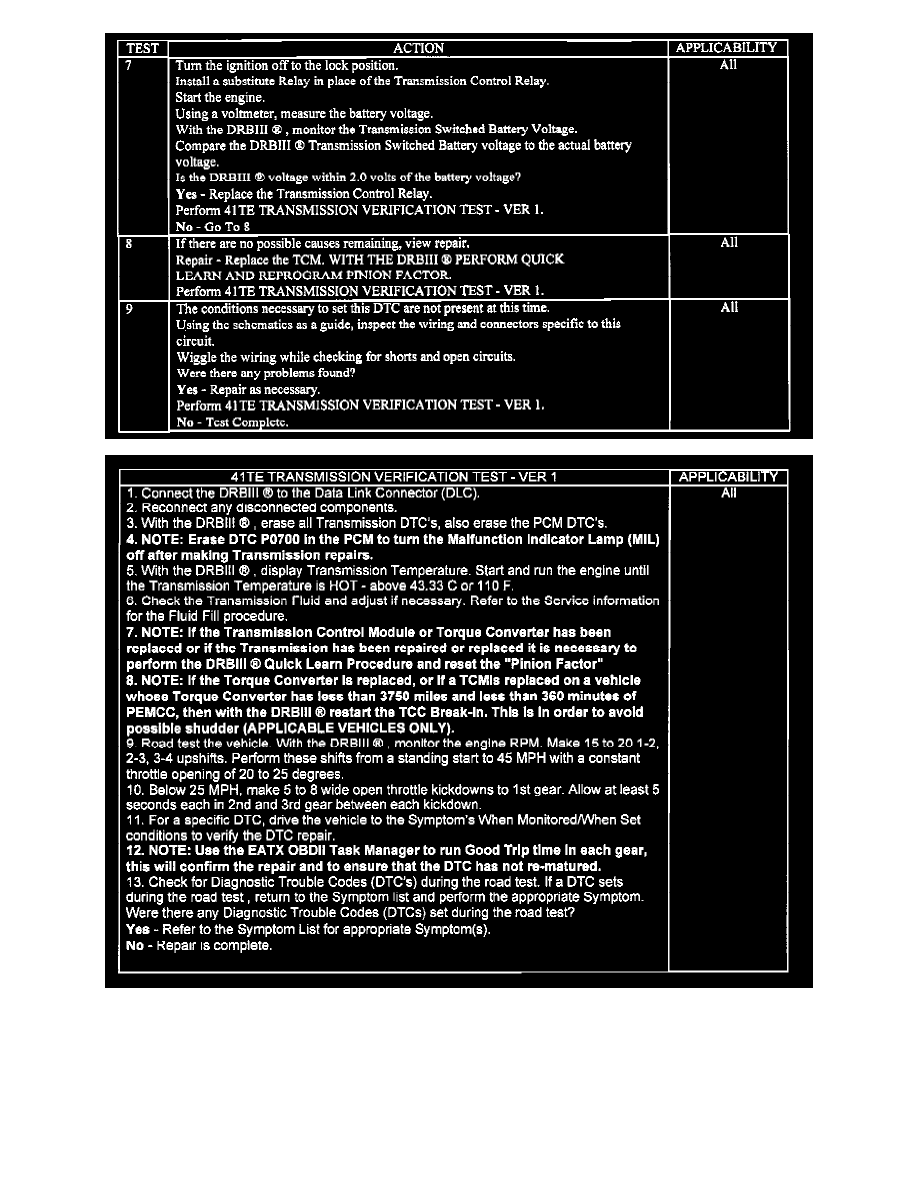 Operation of vehicles with low battery voltage may result in the transaxle overdrive clutch becoming distressed. Conditions such as an inoperative
charging system or excess voltage drop to the TCM circuits may be causes for low voltage. The software released by this Technical Service Bulletin
provides protection to the overdrive clutch and adds a new DTC - P1714 LOW BATTERY VOLTAGE for these models. Diagnostic procedures relating
to P1714 are included for your reference.
NOTE: 
WHENEVER A TRANSMISSION CONTROL MODULE (TCM) IS REPLACED, THE SOFTWARE OF THE REPLACEMENT CONTROLLER
MUST BE VERIFIED FOR THE LATEST REVISION LEVEL. USE THE FLASH PROCEDURE TO UPDATE REPLACED CONTROLLERS
< PREV PAGE
NEXT PAGE >