< PREV PAGE
NEXT PAGE >
Prowler V6-3.5L VIN G (1999)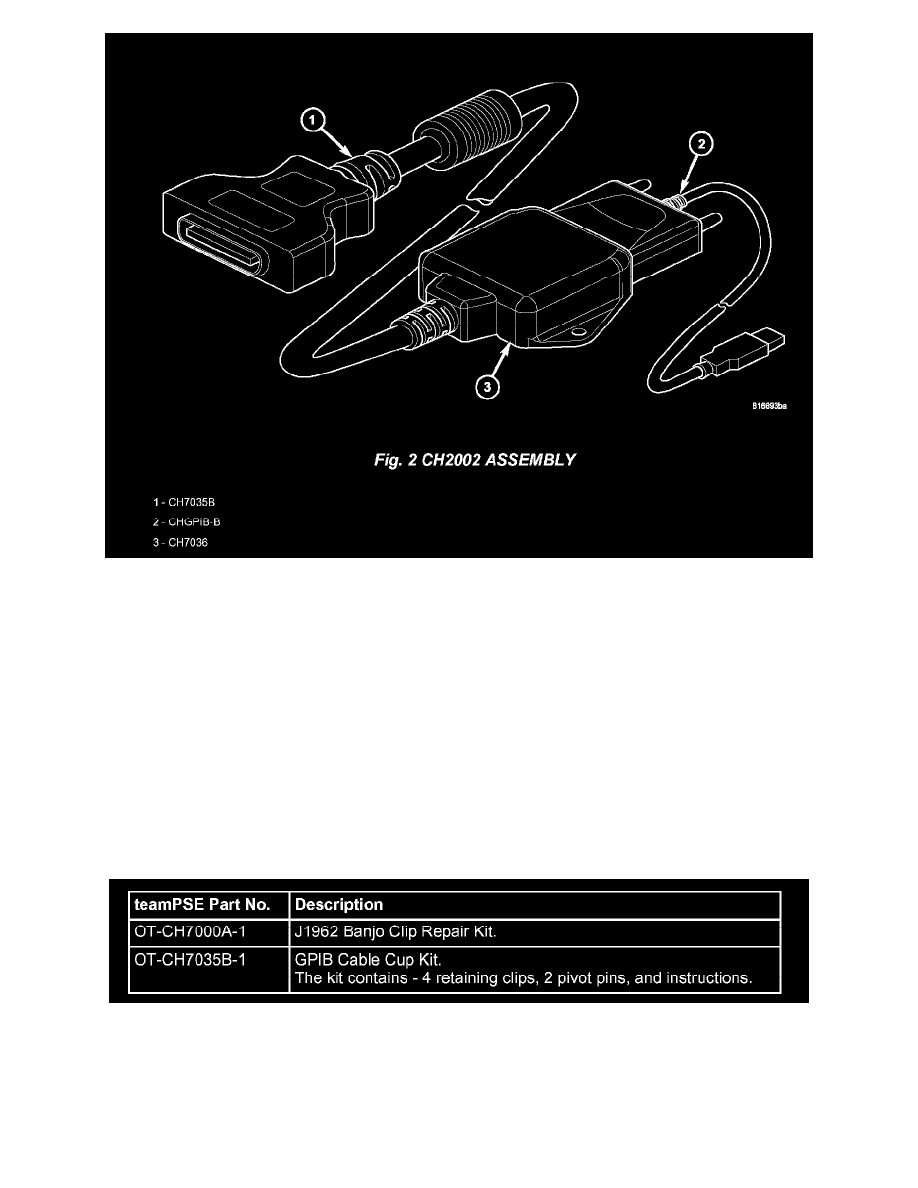 ISIS NULL MODEM CABLE
Replace any suspect null modem cables.
International (ISIS), a PC-based CD program similar to TechCONNECT Client uses a null modem cable for vehicle part number reads and to send
update files to the DRBIII(R). Inspect this cable for loose connections, damaged connectors or terminals, and wear and tear. If this cable becomes
disconnected during a flash download session, you will have to reload the update file or files.
GENERAL NOTES FOR CABLES AND VEHICLE CONNECTIONS
Consider ALL cables to be wear items.
Many successful dealers have dedicated cables devoted to "Flash ONLY".
Always have spare CH7000A, CH7010 and CH2002 GPIB or null modem cables available.
Inspect vehicle diagnostic connectors for potential problems that might cause communication interruptions.
There are now clip repair kits available through teamPSE to replace the retaining clips for two of these cables. To protect the DRBIII(R) from internal
damage, the clips are designed to fail at above 25 lbs. of axial force. Kits are described in the table.
It is a good practice to discard cables that have damage to the pins, cuts, corrosion, or general damage beyond the retaining clips.
ST22 SEBRING STRATUS 2 DOOR COUPES (2001-2005)
< PREV PAGE
NEXT PAGE >