< PREV PAGE
NEXT PAGE >
Prowler V6-3.5L VIN G (1999)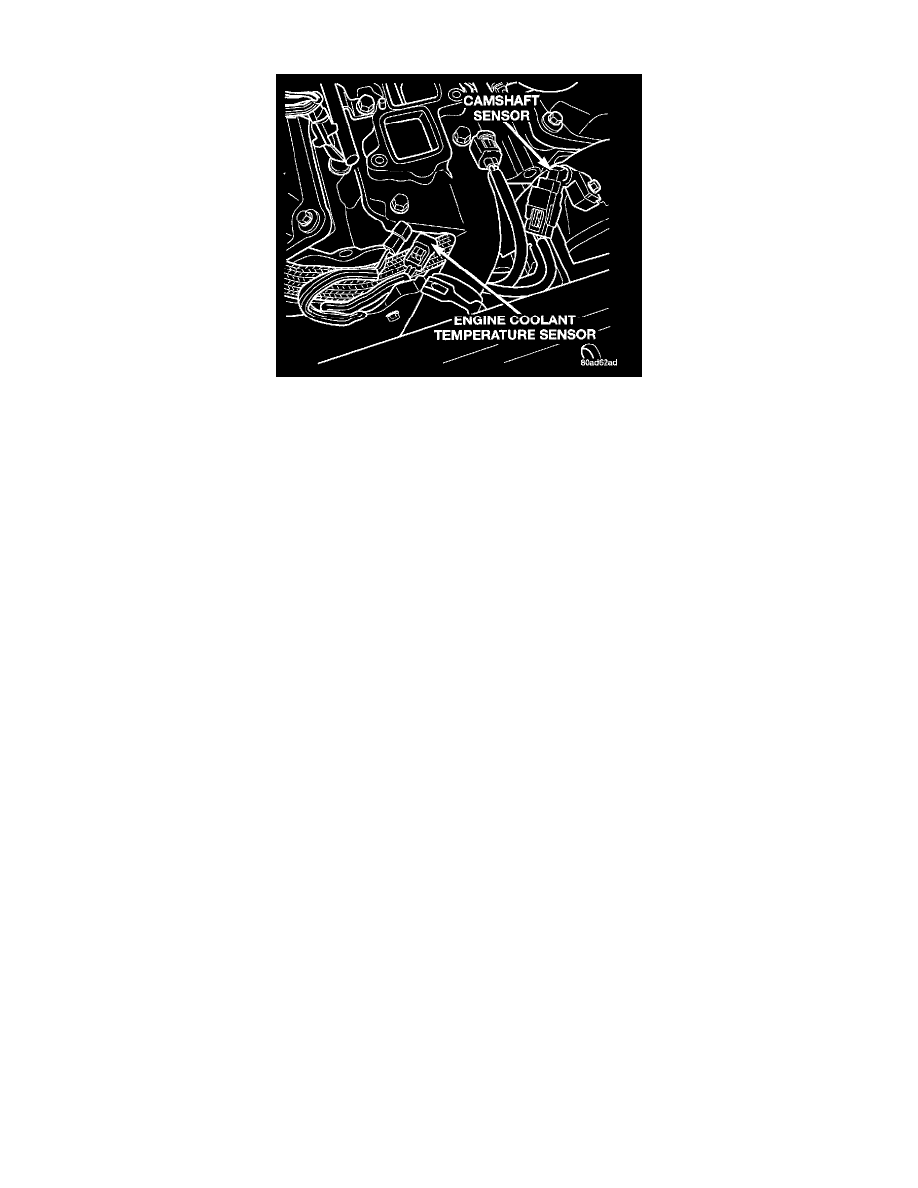 Coolant Temperature Sensor/Switch (For Computer): Testing and Inspection
1999 Engine Coolant Temperature Sensor Location
1. With the key off, disconnect wire harness connector from coolant temperature sensor.
2. Connect a high input impedance (digital) volt ohmmeter to terminals A and B. The ohmmeter should read as follows:
-
Engine/Sensor at normal operating temperature around 200 °F should read approximately 700 to 1000 ohms.
-
Engine/Sensor at room temperature around 70 °F ohmmeter should read approximately 7000 to 13,000 ohms.
3. Test the resistance of the wire harness between the PCM 40-way connector terminal 26 and the sensor harness connector. 
-
If the resistance is greater than 1 ohm, repair the wire harness as necessary.
< PREV PAGE
NEXT PAGE >