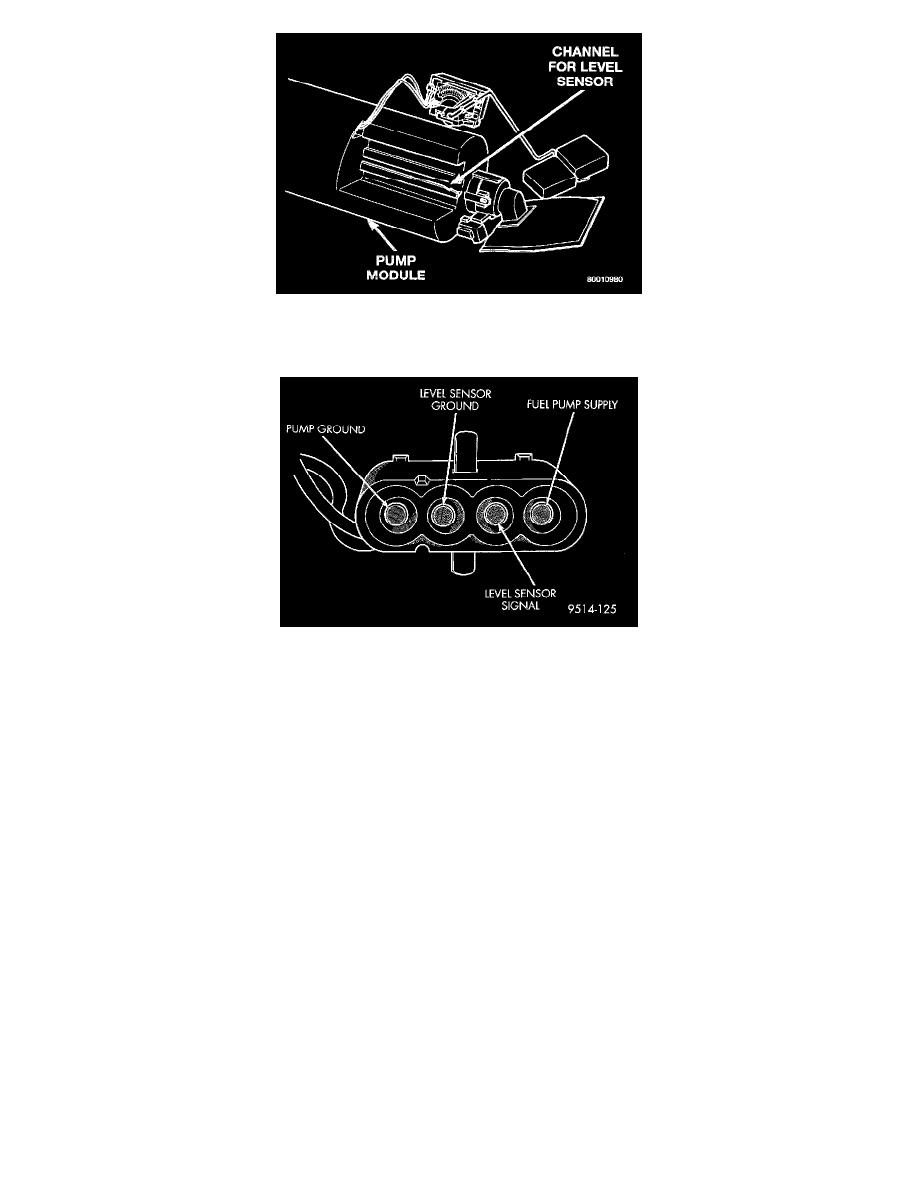 Installation Channel
3. While feeding wires into guide grooves, slide level sensor up into channel until it snaps into place. Ensure tab at bottom of sensor locks in place.
Fuel/Pump/Level Sensor Electrical Connector
4. Install level sensor wires in connector. Push the wires up through the connector and then pull them down until they lock in place. Ensure signal and
ground wires are installed in the correct position.
5. Install locking wedge on connector.
6. Push connector up into bottom of fuel pump module electrical connector.
7. Install fuel pump module. Refer to Fuel Pump Module.