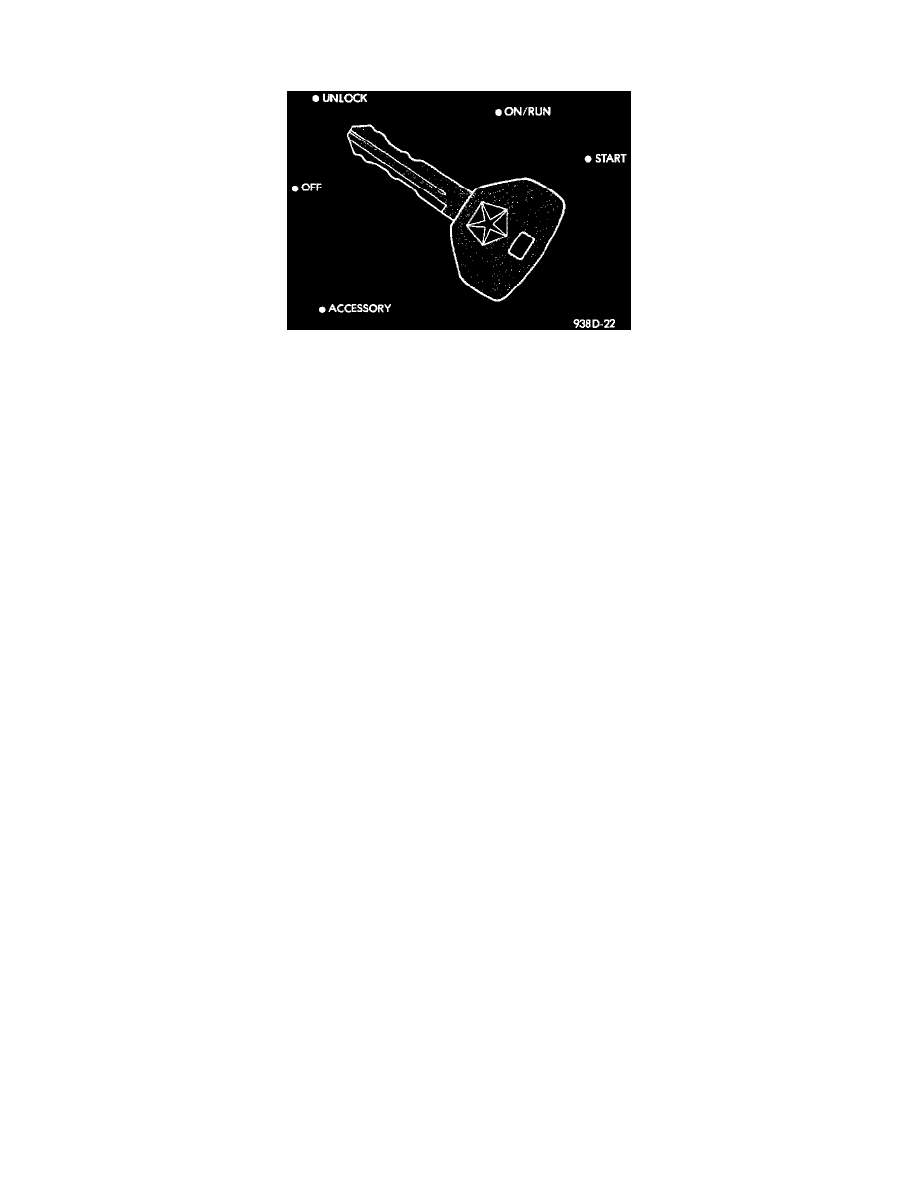 Ignition Switch Lock Cylinder: Description and Operation
LOCK KEY CYLINDER
Ignition Lock Cylinder Detents
The lock cylinder is inserted in the end of the housing opposite the ignition switch. The ignition key rotates the cylinder to 5 different detents:
-
Accessory
-
Off (Lock)
-
Unlock
-
On/Run
-
Start
IGNITION INTERLOCK
All vehicles equipped with automatic transaxles have an interlock system. The ignition interlock system connects the automatic transmission
shifter and the lock system. With the ignition key in the OFF (Lock) or ACCESSORY position, the interlock system holds the transmission shifter
in PARK. When the key is in the OFF or RUN position, the shifter unlocks and can be moved to any position. Also, if the shifter is not in PARK,
the system prevents the operator from turning the ignition switch to the OFF or ACCESSORY positions.