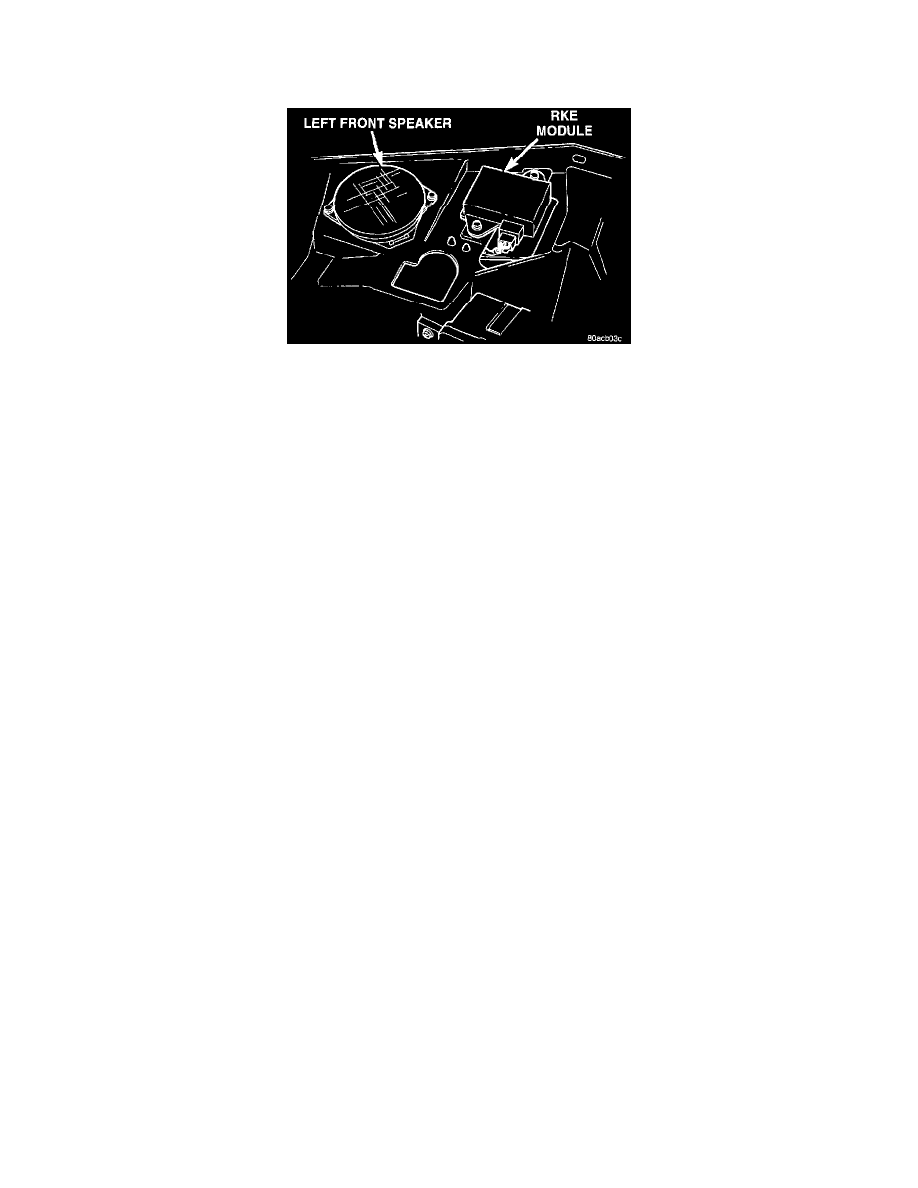 Keyless Entry Module: Service and Repair
REMOVAL
1. Remove instrument panel top cover. 
RKE Module
2. Remove screws holding RKE module to instrument panel structure. Located at the top left corner, to the right of the speaker.
3. Disconnect wire connector from RKE module.
4. Remove the RKE module.
INSTALLATION
-
For installation, reverse the above procedures.