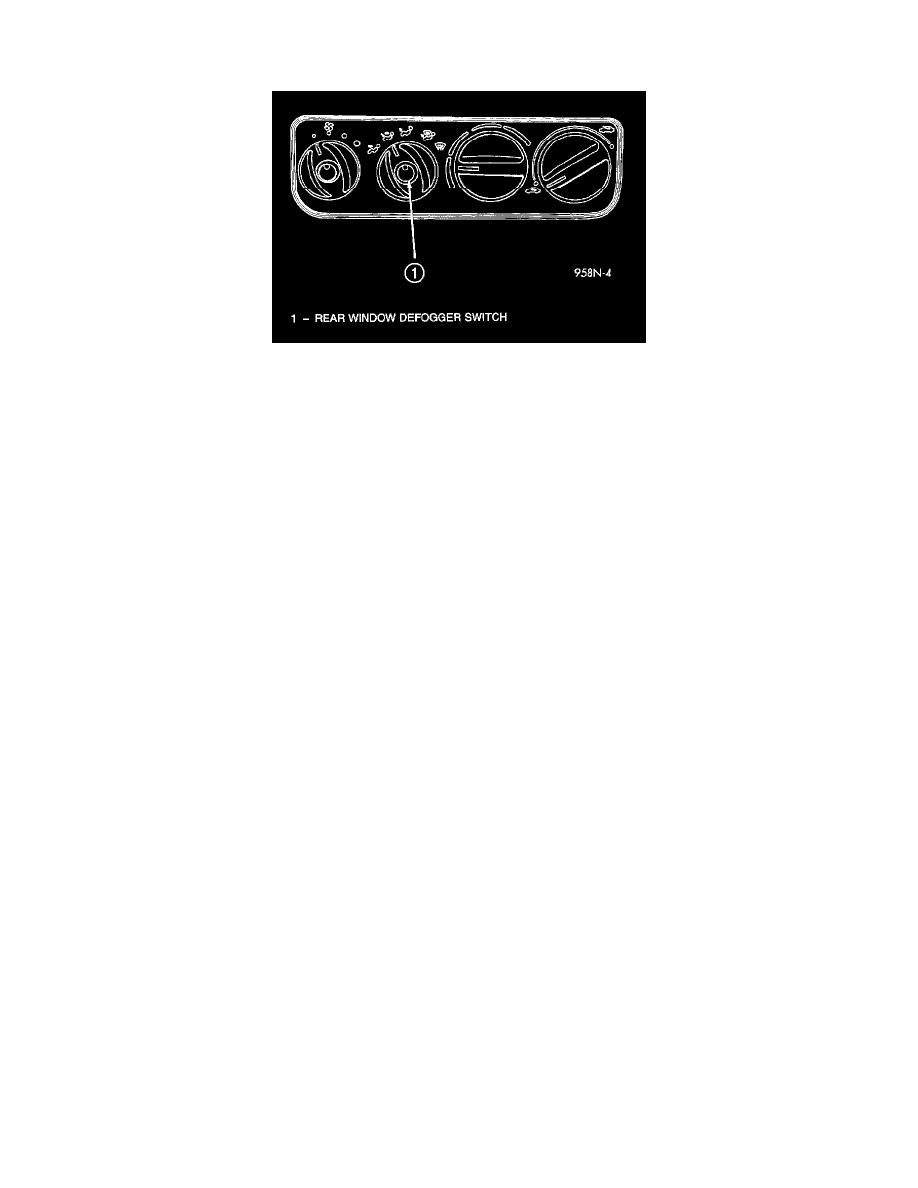 Control Module HVAC: Description and Operation
SYSTEM OPERATION
HVAC Control Module
HVAC Control Module
The rear window control switch and circuit are integrated into the HVAC control module. When actuating the switch it sends a ground signal to
the Body Control Module (BCM). The BCM actuates the relay allowing current to flow through the grid lines for ten minutes upon initial
actuation. Then 5 minutes with each subsequent actuation or until either the switch or ignition is turned off. An indicating lamp illuminates the
rear window defogger switch.