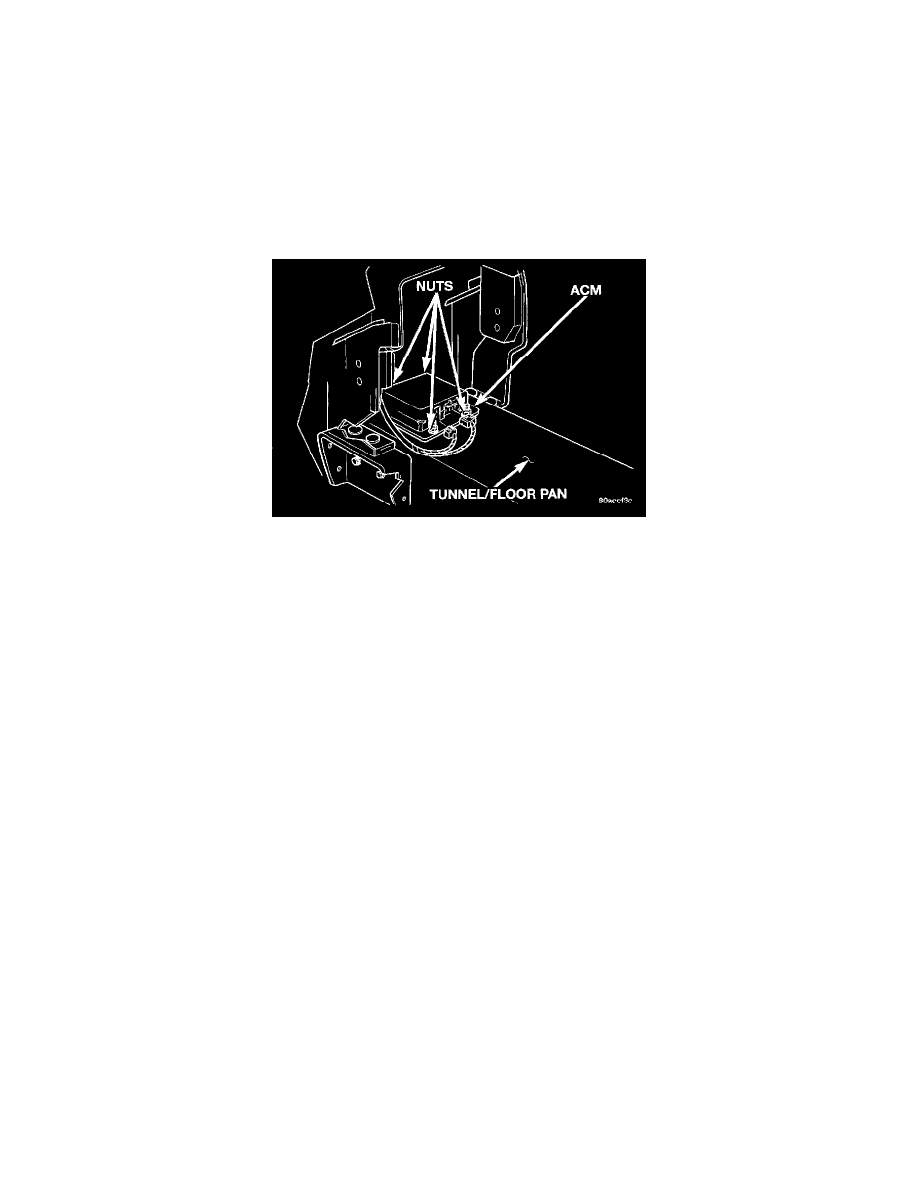 Air Bag Control Module: Service and Repair
WARNING: 
-
The ACM contains a safing sensor which enables the system to deploy the airbags. To avoid accidental deployment never connect ACM
electrically to the system while vehicle battery is connected.
-
Disconnect and isolate the battery negative (ground) cable before beginning any airbag system component removal or installation
procedure. This will disable the airbag system. Failure to disconnect battery could result in accidental airbag deployment and possible
personal injury. Allow system capacitor to discharge for 2 minutes before removing any airbag components.
REMOVAL
1. Disconnect and isolate the battery negative cable.
2. Fold the carpet down around the forward tunnel/floor pan to gain access to the ACM.
3. Remove the four attaching nuts.
4. Remove ACM from the passenger side of the vehicle. If wiring harness is to short to allow remove of the module, remove the radio and disconnect
the wire harness fastener to free harness.
5. Disconnect ACM wire connectors.
INSTALLATION
For installation, reverse the above procedure. 
-
Position ACM (arrow pointing forward) in the console floor bracket, attach the nuts and tighten to 11 to 14 Nm (105 to 125 in. lbs.) torque.