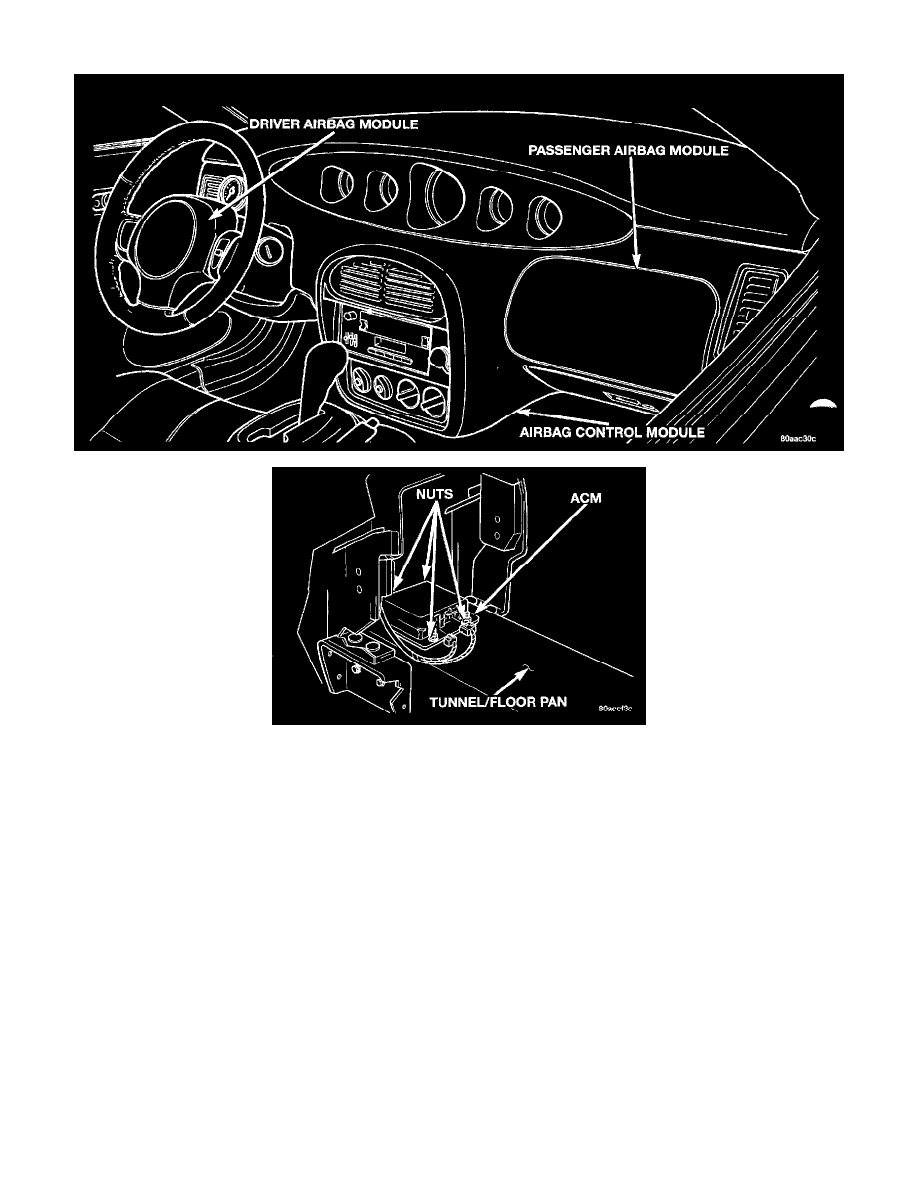 Air Bag Control Module: Description and Operation
Airbag Control Module
The Airbag Control Module (ACM) contains the safing sensor and energy reserve capacitor. The safing sensor is located inside the ACM. The
module is mounted on the tunnel/floor pan in front of the gear shift lever and below the center of the instrument panel. The safing sensor protects
against accidental airbag deployment. The ACM monitors the system to determine the system readiness. The ACM will store sufficient energy to
deploy the airbags for up to one second after the battery is disconnected. The ACM contains on-board diagnostics, and will illuminate the
AIRBAG warning lamp in the cluster when a fault is detected. The warning equipment is tested for six to eight seconds every time the vehicle is
started.