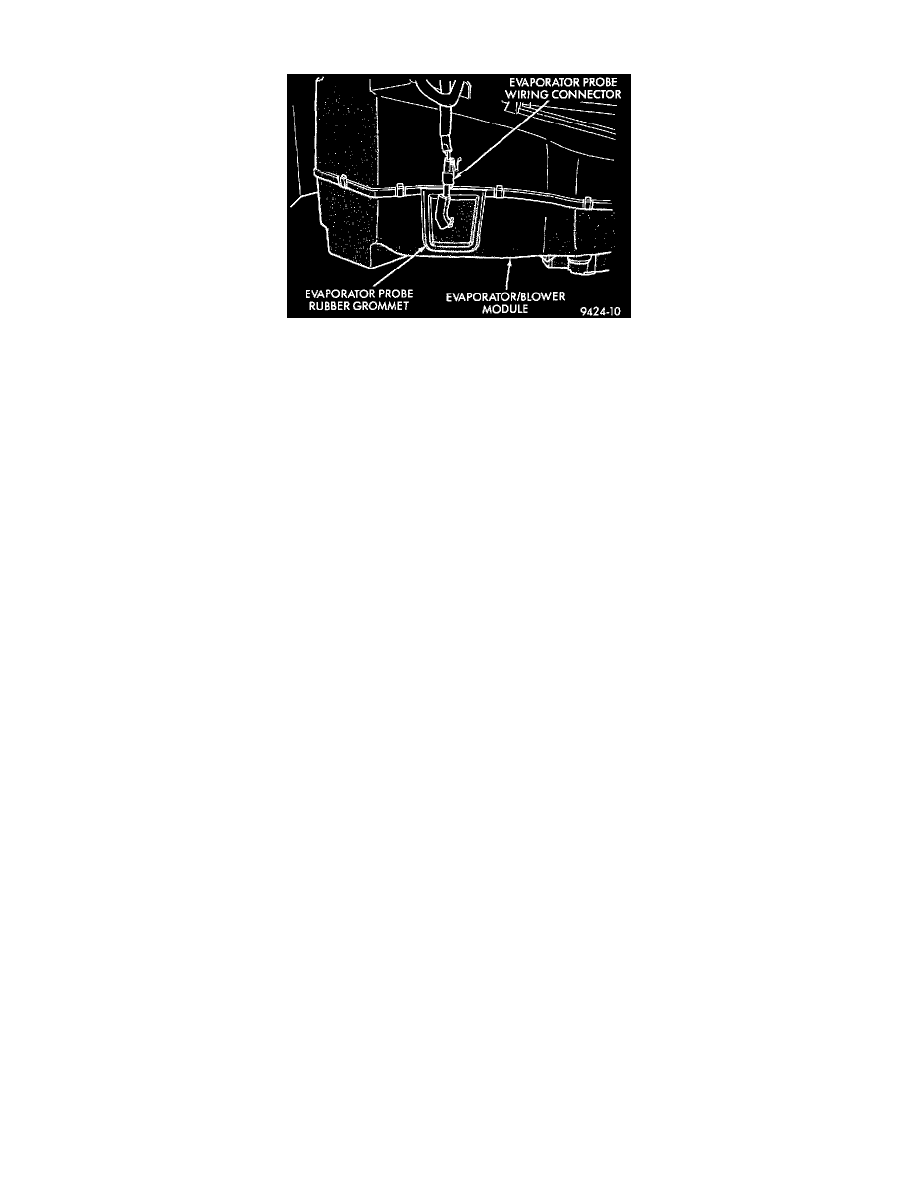 Evaporator Temperature Sensor / Switch: Service and Repair
Fig 29  Evaporator Fin Sensor Location
EVAPORATOR FIN SENSOR
NOTE:  The evaporator fin sensor can be removed without removing the Unit Housing from the vehicle.
REMOVAL
1. Disconnect sensor wiring connector from behind the glove box.
2. Remove rubber grommet from evaporator blower module.
3. Note which of the three pilot holes the evaporator fin sensor is located in.
4. Pull sensor out of evaporator fins.
INSTALLATION
1. There are three pilot holes available for the probe. 
-
The top hole is for service. 
-
If top hole was not used by previous probe, install probe in top hole.
2. If previous sensor was removed from top hole, use a small plastic stick and make a new hole. 
-
Make the hole 1/4 inch above or below the original hole in the evaporator core.
3. Insert new sensor into hole between evaporator fins.
4. Reinstall rubber grommet into evaporator fin sensor access hole.