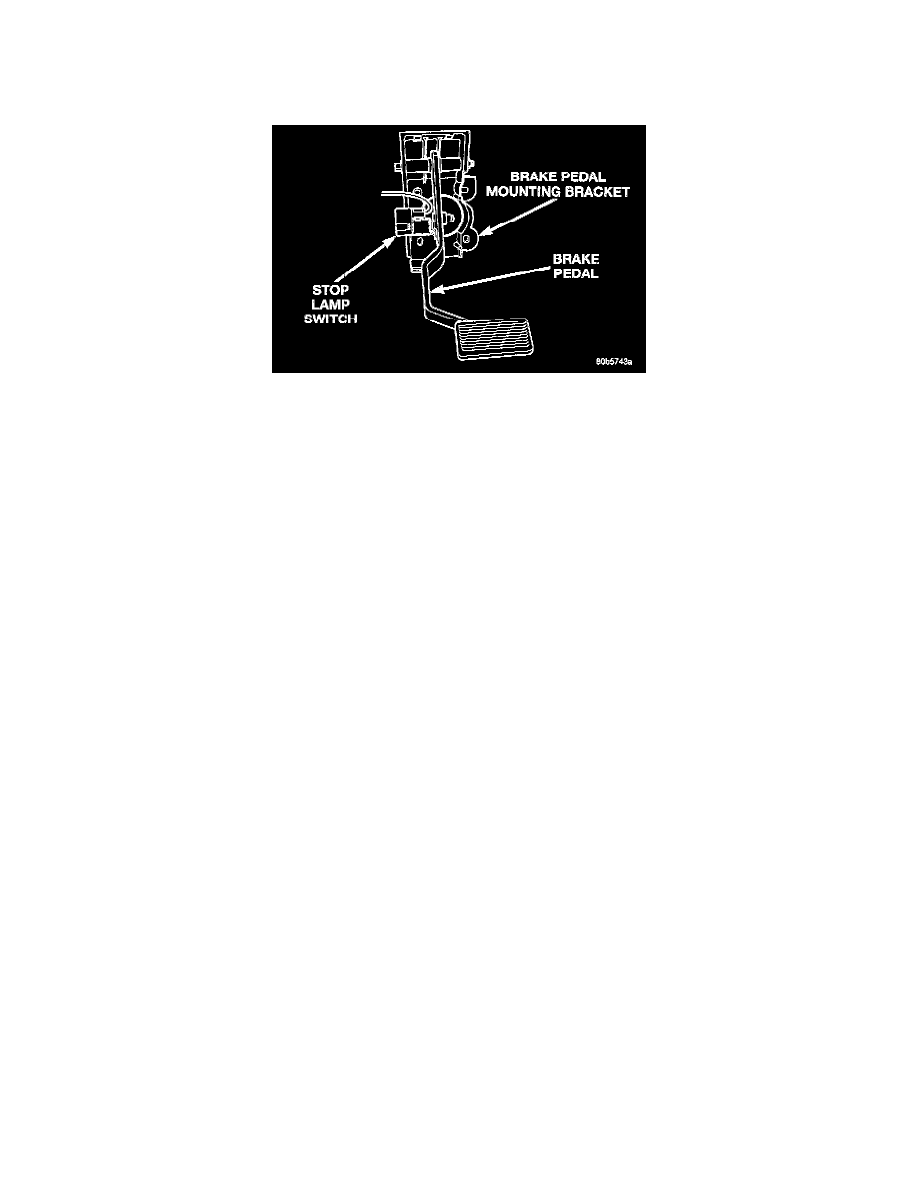 Brake Light Switch: Adjustments
1. Remove stop lamp switch from its bracket by rotating it approximately 30° in a counter-clockwise direction.
2. Disconnect wiring harness connector from stop lamp switch.
3. Hold stop lamp switch firmly in one hand. Pull outward on the plunger of the stop lamp switch until it ratchets out to its fully extended position.
Stop Light Switch
4. Install the stop lamp switch into the bracket using the following procedure. Depress the brake pedal as far down as possible. Then while keeping
the brake pedal depressed, install the stop lamp switch into the bracket by aligning index key on switch with slot at top of square hole in mounting
bracket. When switch is fully installed in the square hole of the bracket, rotate switch clockwise approximately 30° to lock the switch into the
bracket.
5. Connect the wiring harness connector to the stop lamp switch.
Caution:  Do not use excessive force when pulling back on brake pedal to adjust the stop lamp switch. If too much force is used, damage to the
vacuum booster, stop lamp switch or striker can result.
6. Gently pull back on brake pedal until the pedal stops moving. This will cause the switch plunger to ratchet backward to the correct position.