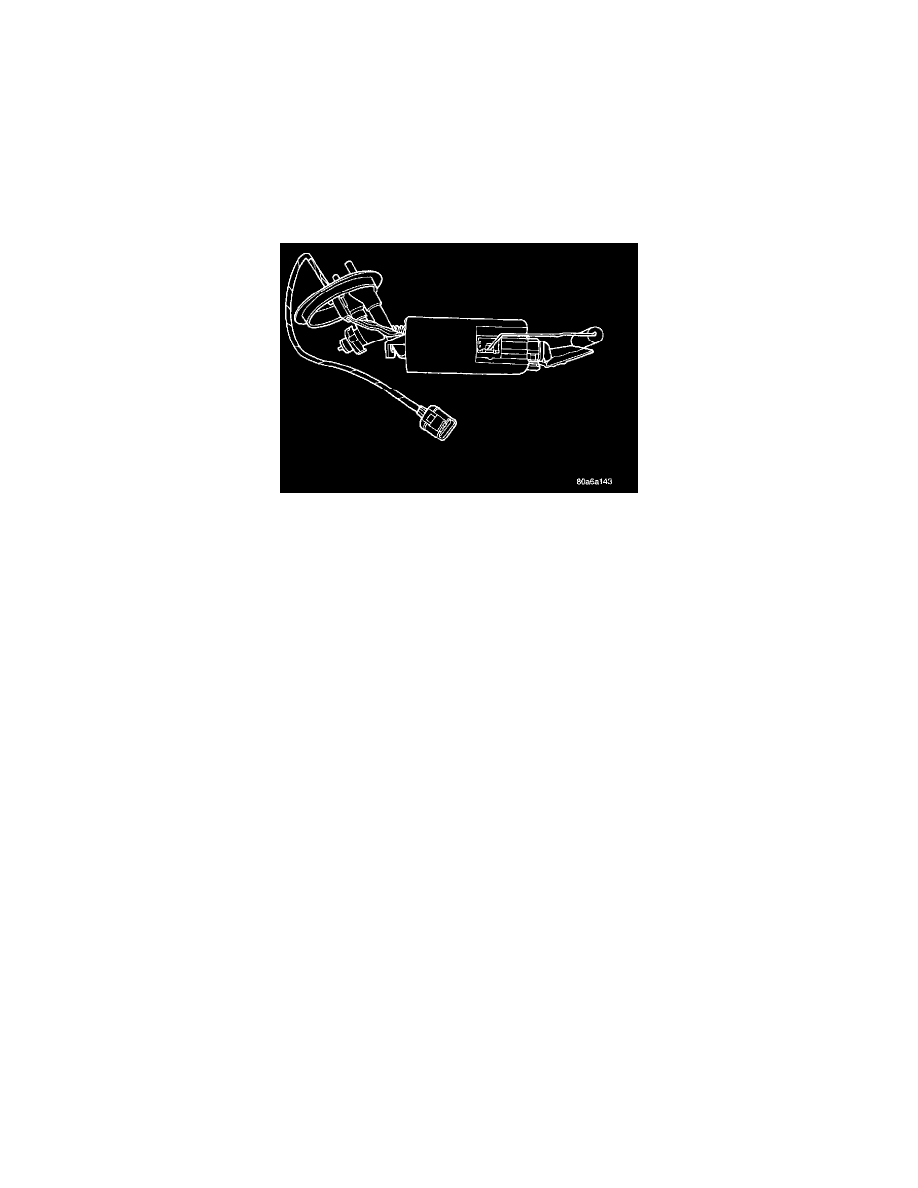 Fuel Level Sensor: Description and Operation
FUEL LEVEL SENSOR
The level sensor is mounted to the side of the fuel pump module in the fuel tank. The level sensor is a variable resistor. Its resistance changes with
the amount of fuel in the tank. The float arm attached to the sensor moves as the fuel level changes.
FUEL LEVEL SENSOR-PCM INPUT
The fuel level sensor (fuel gauge sending unit) sends a signal to the PCM to indicate fuel level. The purpose of this feature is to prevent a false
setting of misfire and fuel system monitor trouble codes if the fuel level is less than approximately 15 percent of its rated capacity. It is also used to
send a signal for fuel gauge operation via the PCI bus circuits.
FUEL PUMP MODULE-ALL
Fuel Pump Module - Typical
The fuel pump module contains the fuel pump, fuel reservoir, level sensor, and inlet strainer. The inlet strainer, level sensor and rollover valve are
the only serviceable items. If the fuel pump requires service, replace the fuel pump module.