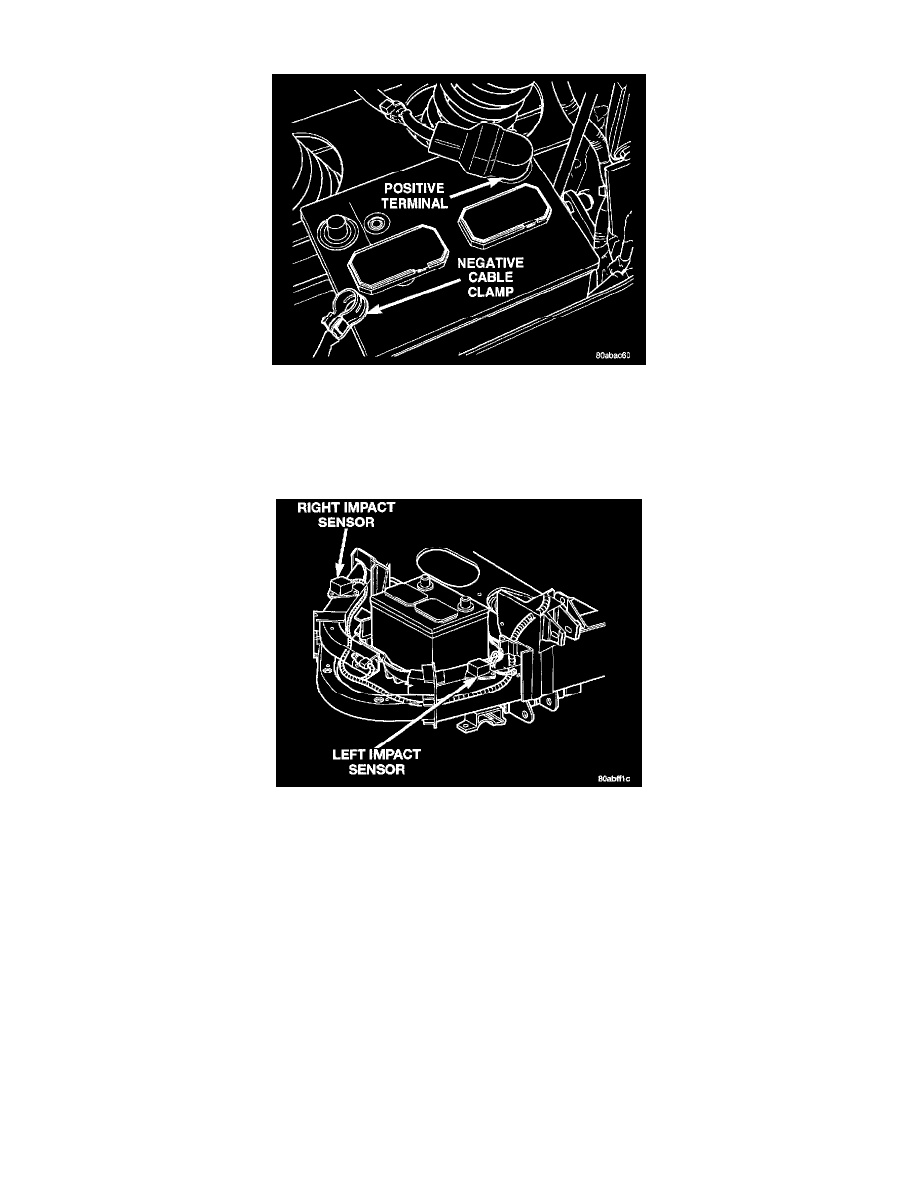 Impact Sensor: Service and Repair
WARNING: Disconnect and isolate the battery negative (ground) cable before beginning any airbag system component removal or installation
procedure. This will disable the airbag system. Failure to disconnect battery could result in accidental airbag deployment and possible personal
injury. Allow system capacitor to discharge for 2 minutes before removing any airbag components.
REMOVAL
1. Remove battery negative cable and battery p05itive cable in this order.
2. Disconnect impact sensor electrical connector.
3. Remove the impact sensor mounting screws and remove sensor.
INSTALLATION
For installation, reverse the above procedures. 
-
Tighten the sensor screws to 6 Nm (50 in. lbs.) torque. 
-
Do not connect battery negative cable. 
-
Refer to Airbag System Check for proper procedure.