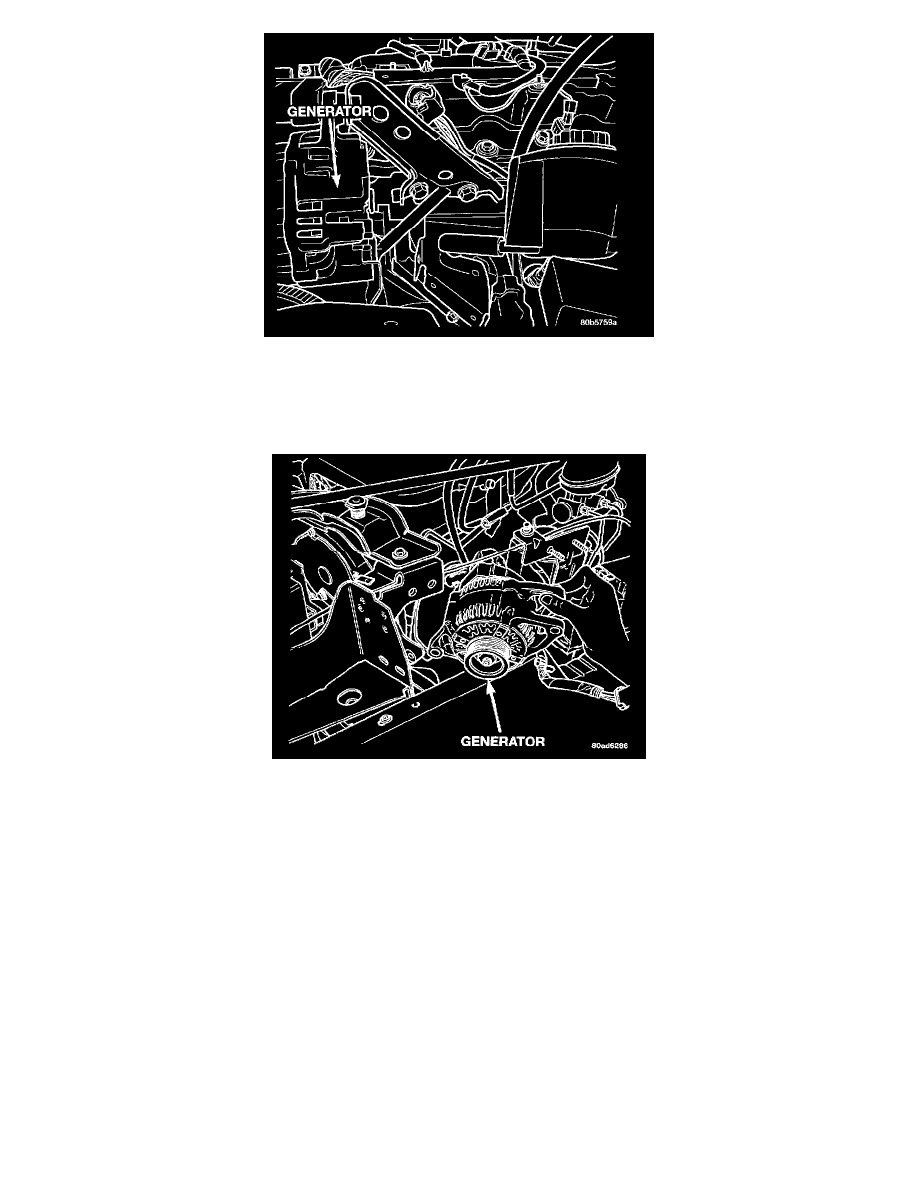 Rear Bracket And Pencil Brace
13. Remove rear bracket and pencil brace from generator.
14. Remove lower mounting bolt.
15. Remove pivot bolt.
Remove Generator
16. Remove generator.
INSTALLATION
1. Install generator and loose install upper and lower bolts.
2. Install rear bracket and pencil brace.
3. Torque all bolts.
4
Connect B+ terminal nut and the field connector.
5. Install drive belt to generator.
6. Tighten belt.
7. Install wiring harness to brace and install brace.
8. Install power steering reservoir to brace.
9. Install headlamp assembly.
10. Install body side panel.
11. Connect negative battery cable.