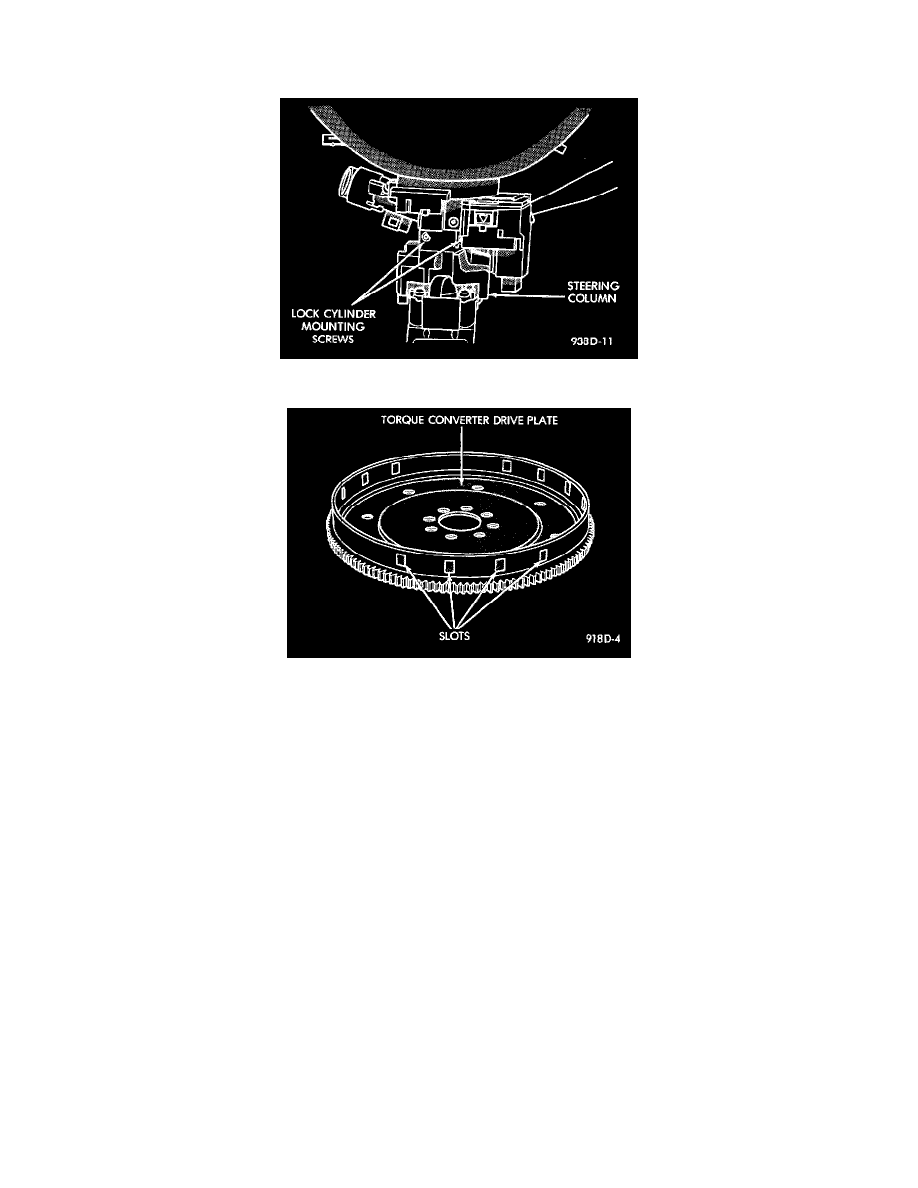 Ignition Switch Lock Cylinder: Service and Repair
Lock Cylinder Housing
Lock Cylinder Housing Mounting Screws
Timing Slots
The lock cylinder housing attaches to the steering column with tamper-proof screws and hardened washers.
REMOVAL
1. Remove the tilt lever attaching screw. Remove lever.
2. Remove the upper and lower covers from the steering column.
3. If the vehicle has floor shift, remove the interlock cable. If the vehicle has column shift, remove and discard the column shift interlock cassette.
4. Remove the multi-function switch and ignition switch. Refer to Ignition Switch.
5. Center punch the tamper-proof screws.
6. Using a 6 mm (1/4 inch) drill bit, drill out the screw heads. Drill until the bit contacts the hardened washer under the screw head.
7. Remove the lock cylinder housing from the steering column.
8. Use a pair of pliers to remove the bolts from the steering column lock.
INSTALLATION
NOTE: The heads of the tamper-proof mounting screws shear off when tightened.
1. Position lock cylinder housing on steering column.
2. Tighten new mounting screws until the heads of the tamper-proof screws shear off.
3. Install ignition switch and multi-function switch.
4. If the vehicle has column shift, install a new column shift interlock cassette. If the vehicle has a floor shift, reconnect and adjust the shift cable.
5. Install upper and lower covers on steering column.
6. Install tilt lever