< PREV PAGE
NEXT PAGE >
Prowler V6-3.5L VIN G (1999)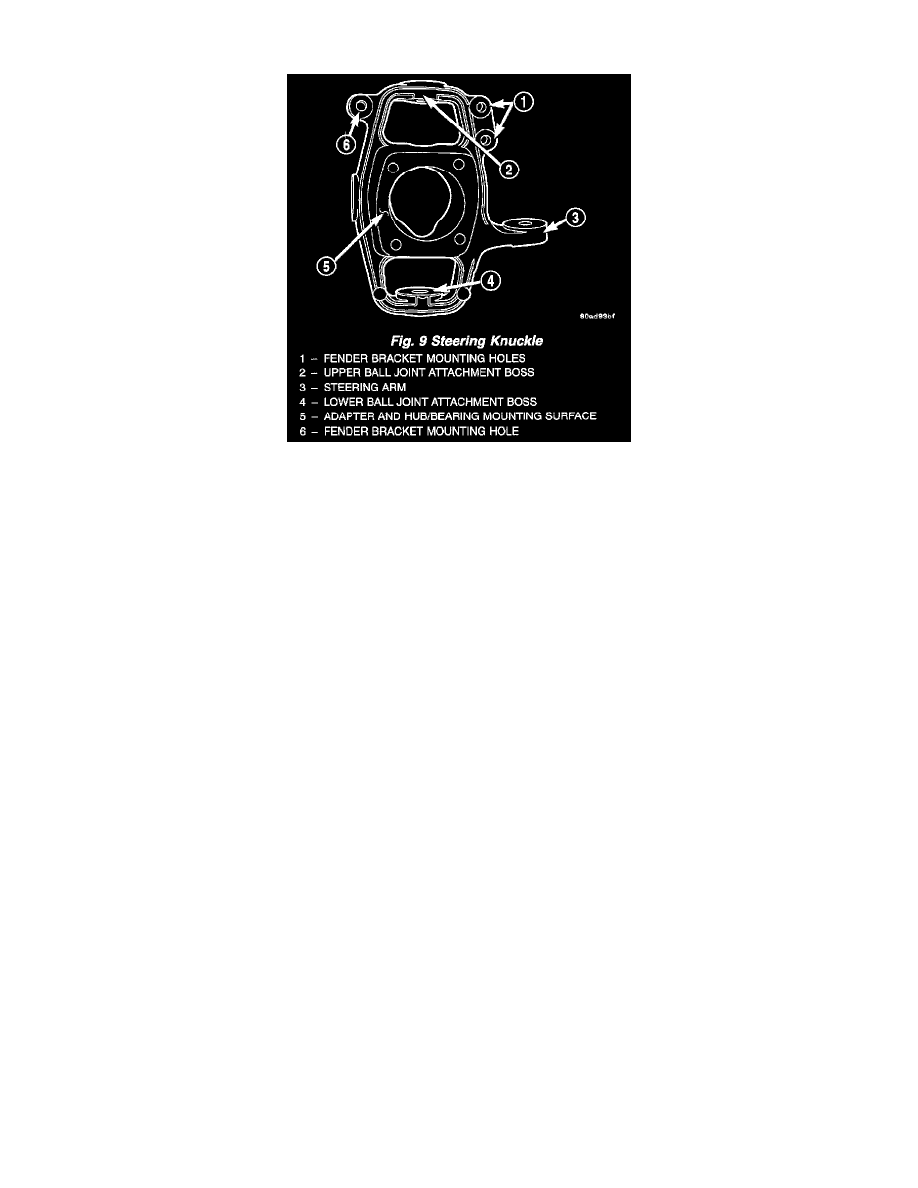 Front Steering Knuckle: Description and Operation
The steering knuckle used on this vehicle is made of a high strength aluminum alloy. The steering knuckle is made using a process called semi solid
forging. The steering knuckle has a machined tapered hole at the top and bottom for attachment to the tapered stud of  the ball joint in the upper and
lower control arm. The steering knuckle also has a machined tapered hole in the steering arm for attachment of the steering gear tie rod encl. An adapter
for mounting the front disc brake caliper attaches to the outboard machined surface of  each steering knuckle. The steering knuckle also has the front
hub/bearing mounted to it and is a replaceable component. On this vehicle the steering knuckle is also the attachment location for the front fenders of the
vehicle.
< PREV PAGE
NEXT PAGE >