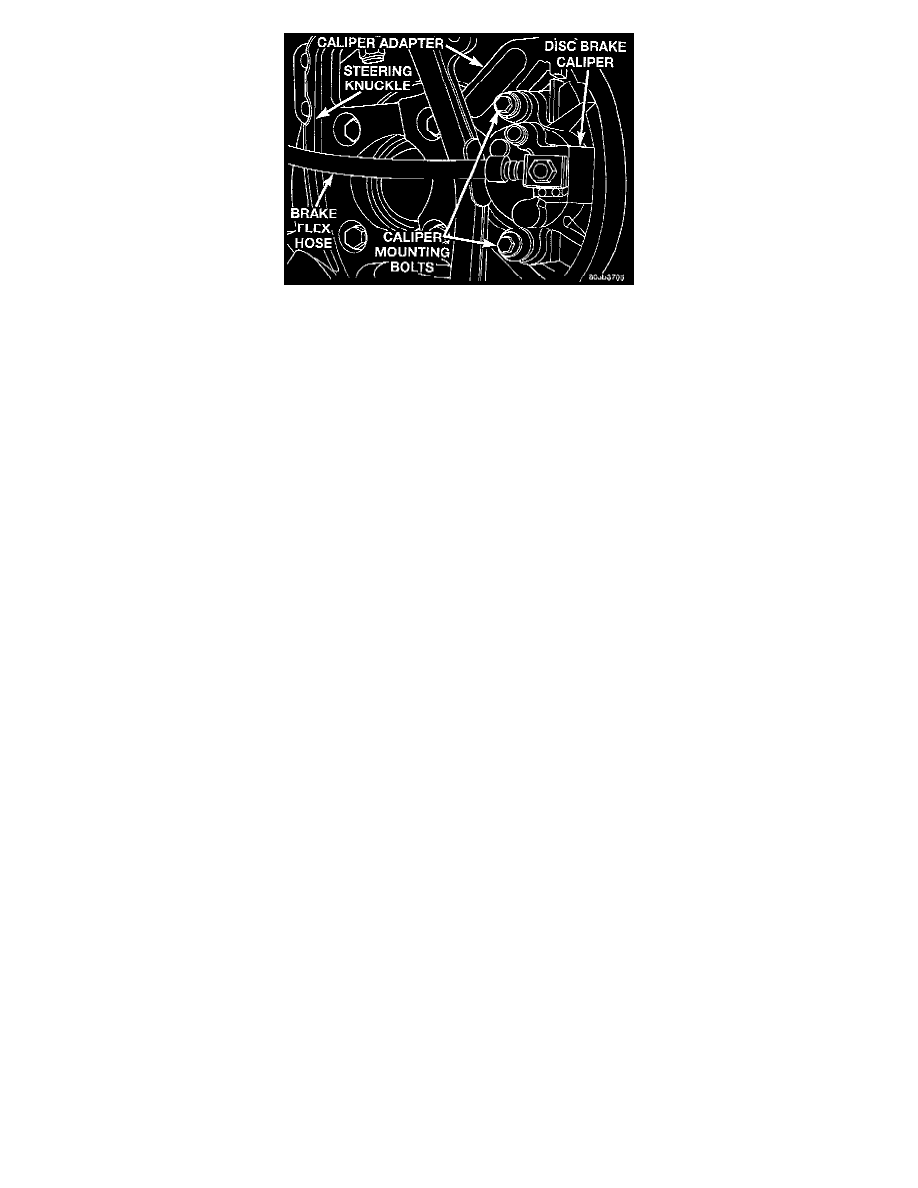 15. Install the brake caliper attaching bolts and tighten to a torque of 55 Nm (40 ft. lbs.).
16. Install the wheel and tire.
17. Tighten the wheel mounting stud nuts in proper sequence until all nuts are torqued to half the specification. Then repeat the tightening sequence to
the full specified torque of 122 Nm (90 ft. lbs.).
18. Install the center cap on the wheel
19. Lower the vehicle.
20. Position the vehicle correctly on an alignment rack.
21. Check the vehicle to be sure it is at the correct curb height prior to checking and/or adjusting the camber, caster; and front wheel Toe.
22. Check and adjust the alignment to meet the preferred alignment specifications for this vehicle.