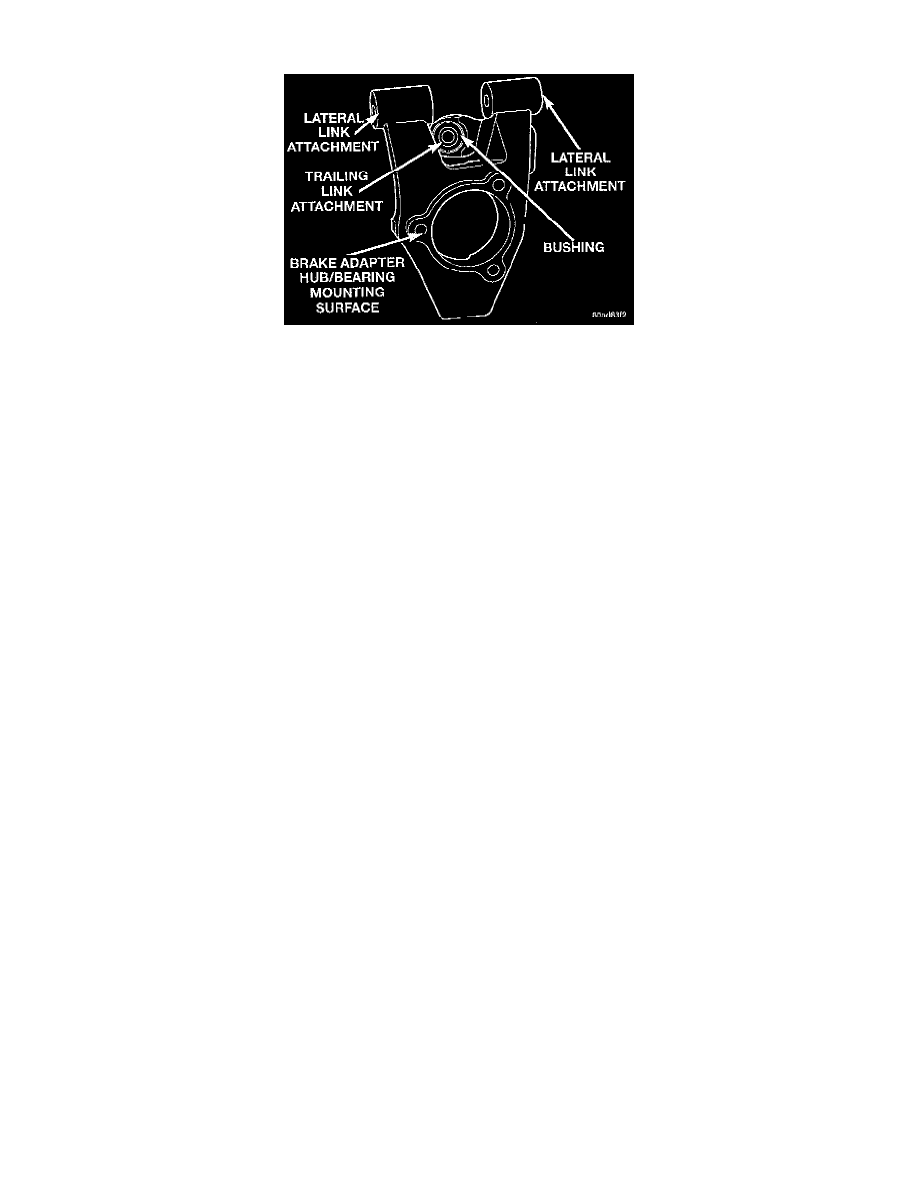 Rear Knuckle: Description and Operation
The rear knuckle used on this vehicle is made of a high strength aluminum alloy. The knuckle is made using a process called semi solid forging. The rear
knuckle has machined legs for attachment to the lower control arm ball joint stud the two lateral links and the trailing link. The rear knuckle is the
attachment point for the adapter used to mount the caliper for the rear disc brakes and the rear hub/bearing. The brake adapter is mounted between the
rear hub/bearing and the machined surface on the front of the rear knuckle. The adapter is attached to the knuckle using the same attaching bolts that hold
the hub/bearing to the knuckle. The attachment of the knuckle to the ball joint stud is by means of a tapered stud on the ball joint. The stud of the lower
ball joint is secured to the rear knuckle using a flat washer and a lock nut. The serviceable components of the rear knuckle are the hub/bearing, trailing
link isolator bushing and brake adapter.