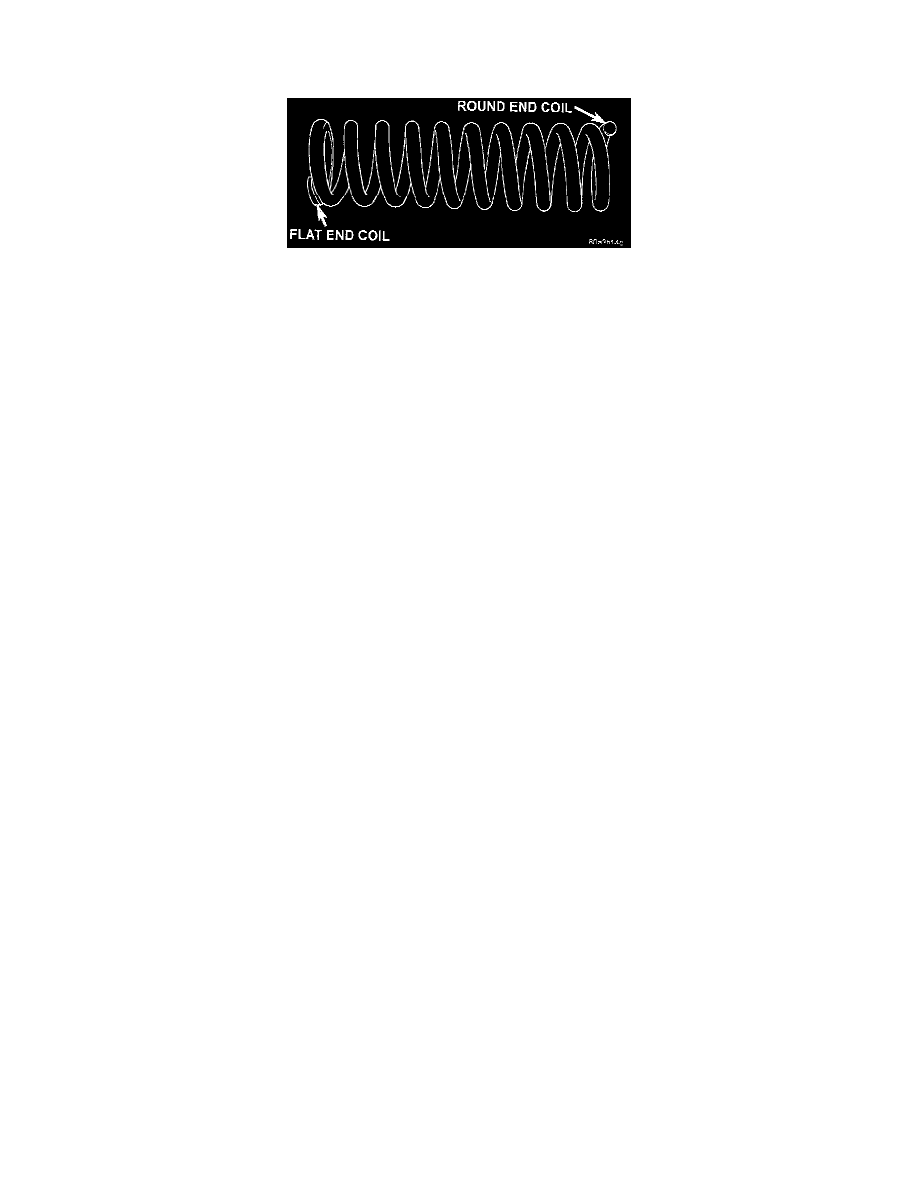 Suspension Spring ( Coil / Leaf ): Description and Operation
Rear
The coil springs used on this vehicle are rated separately for the front and the rear of the vehicle. If a coil spring requires replacement, be sure that the
spring needing replacement, is replaced with a spring meeting the correct load rating and spring rate for the position on the vehicle it will be used.
During any service procedure that may requite both the front and rear springs to be removed Tom the shock absorbers, mark the springs showing which
end and side of the vehicle they were removed from to ensure installation in the original position.
The coil springs used on this vehicle have a special powder coating applied to them. The coating protects the surface of tile spring from corrosion and
other damage.
When installing a coil spring on a shock absorber, the round end coil must be installed on the spring seat of the shock absorber with the flat end coil
against the upper spring retainer.