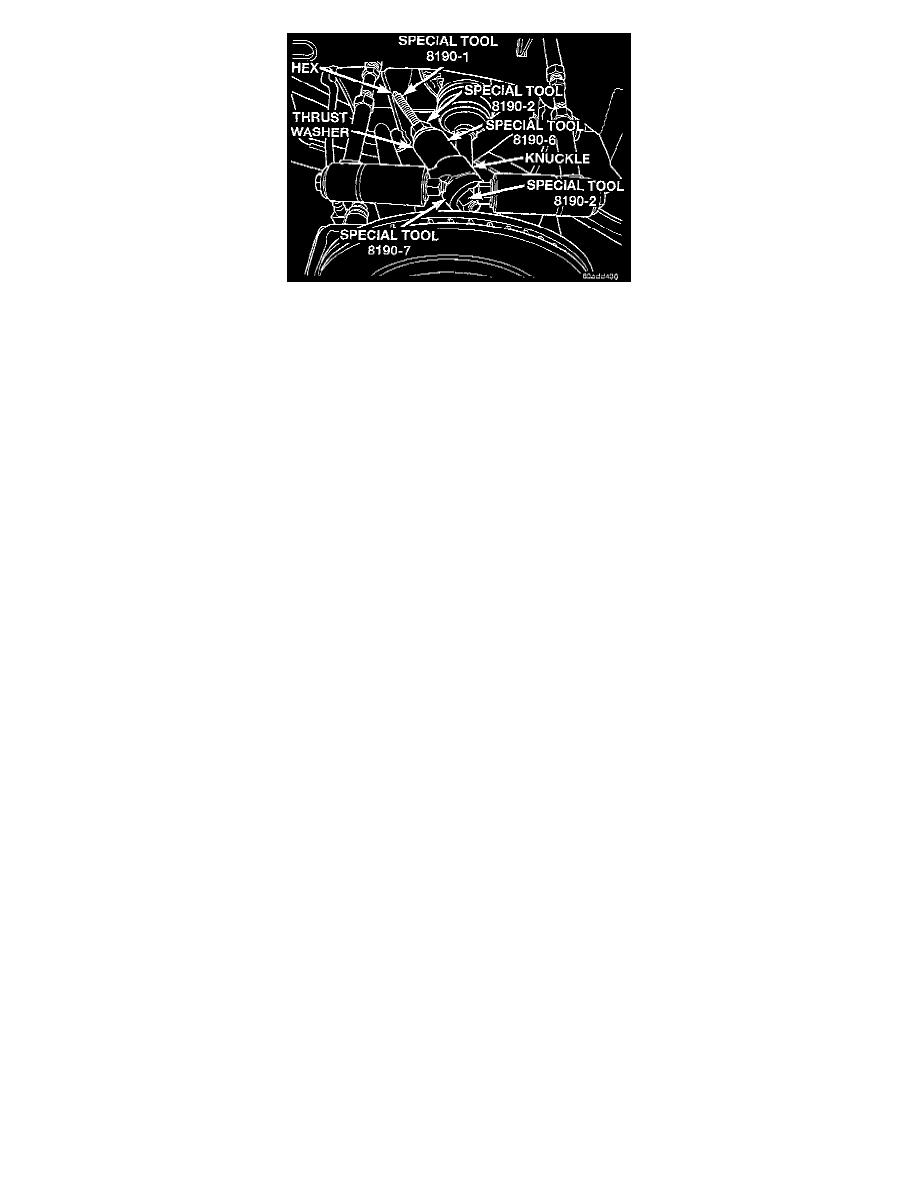 10. Assemble pieces of Bushing Remover/Installer, Special Tool S190, or equivalent as shown for removal of the trailing link isolator bushing lions the
knuckle.
11. Isolator bushing is removed from knuckle using the following procedure. Keep Bolt, Special Tool 8190-1, or equivalent from turning by holding it
with a box end wrench on the hex. Turn Nut Special Tool 8190-2, or equivalent that is against the thrust bearing. This will pull Special Tool
8190-7, or equivalent and the isolator bushing into Special Tool 8190-6, or equivalent removing the isolator bushing from the knuckle.