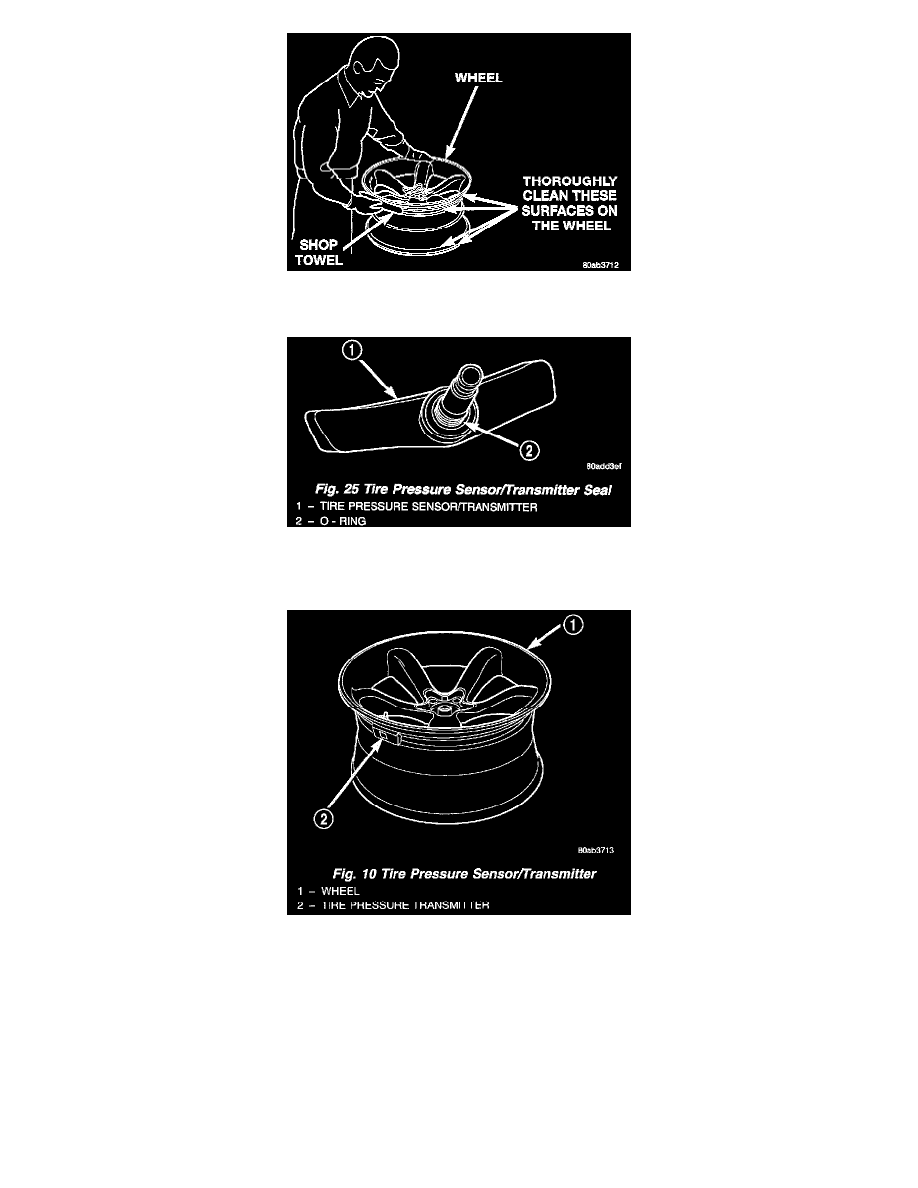 1. Using a shop towel and a cleaner such as Mopar (R) Super Clean or an equivalent, thoroughly clean all of the tire bead seating surfaces on the
flanges of the wheel. Thoroughly inspect the wheel prior to mounting the tire.
NOTE:  When installing the tire pressure transmitter, inspect the sealing O-ring at the bottom of the valve stem for any sign of damage or
deterioration. Replace O-ring if necessary, before installing the pressure transmitter on the wheel. Also, be sure the surface of the wheel that the
O-ring seals against is clean and not damaged.
2. Install the tire pressure transmitter on the wheel.