< PREV PAGE
NEXT PAGE >
Prowler V6-3.5L VIN G (1999)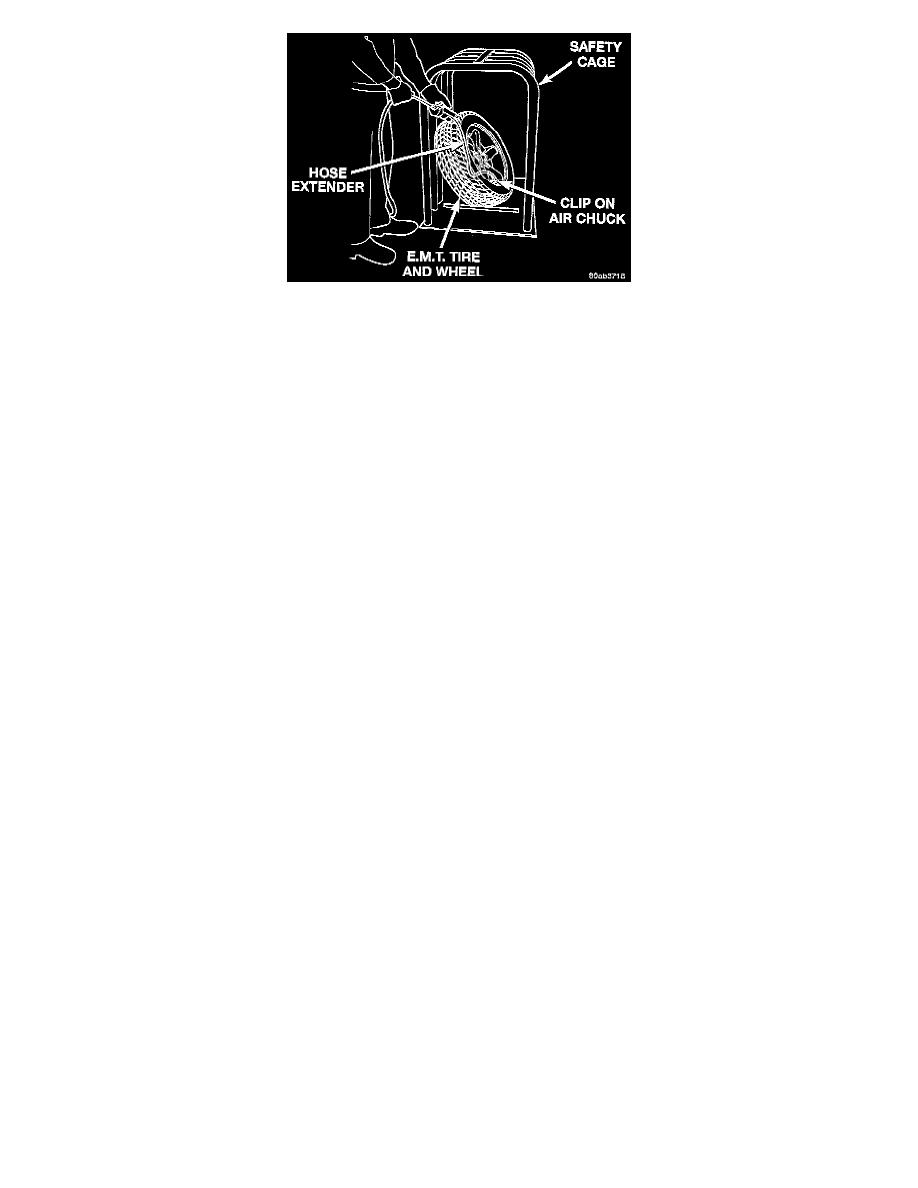 -
When seating the bead of the tire it should not be necessary to inflate the tire to a pressure greater then 45 psi. The bead should normally seat
when the tire is inflated to a pressure between 20 and 40 psi. If it is necessary to inflate the tire to a pressure exceeding 45 psi to seat the beads,
a hose extender, a clip on air chuck and tire safety cage are to be used. Never exceed a pressure of 80 psi when seating the beads of the tire.
16. Inflate the tire to seat the upper and bottom beads.
17. Install the original or an OEM replacement valve stem cap on the valve stem.
18. Using a soap solution, check that no air leak is present where the valve stem mounts to the wheel.
19. Balance the tire/wheel assembly using the correct procedure for using wheel flange mount and stick on wheel weights.
20. Install the tire/wheel in the correct location on the vehicle for the required tire rotation.
< PREV PAGE
NEXT PAGE >