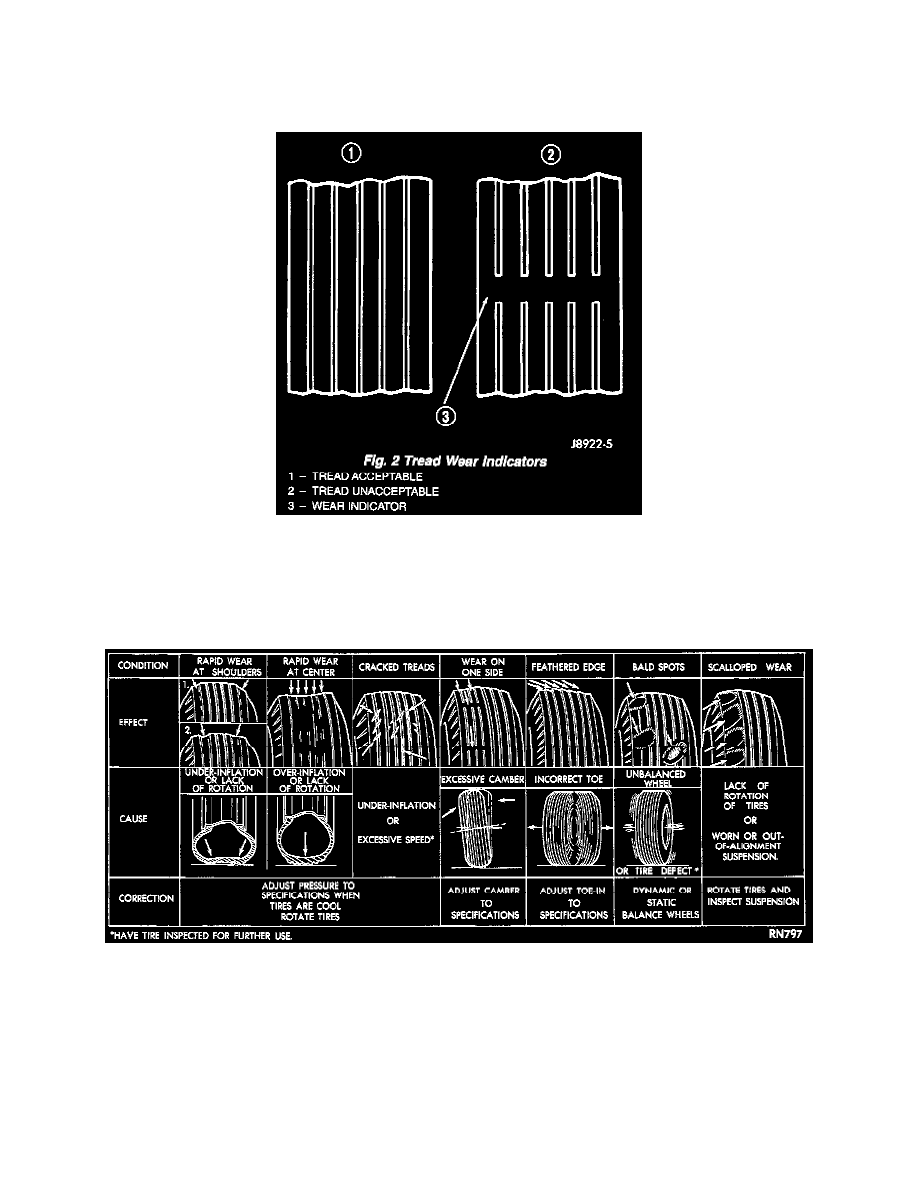 Tires: Testing and Inspection
General Testing
PRESSURE GAUGES 
A quality air pressure gauge is recommended to check tire pressure. After checking the air pressure, replace valve cap finger tight.
Fig. 2
TIRE TREAD WEAR INDICATORS 
Tread wear indicators are molded into the bottom of the tread grooves. When tread depth is at 1.6 mm (1/16 inch), the tread wear indicators will
appear as a 13 mm (1/2 inch) band across the tread groove in the tire. Tire replacement is necessary when wear indicators appear in two or more
tread grooves or if localized balding occurs.
TIRE TREAD WEAR PATTERNS 
Abnormal tire tread wear can be caused by:
-
Incorrect inflation pressure
-
Tire/wheel unbalance
-
Worn suspension components
-
Improper brake operation
-
Bent wheels
-
Incorrect front wheel alignment
-
Excessive speed when turning the vehicle
In most situations, inspection of the tire tread wear will reveal the cause of the abnormal wear. The illustration shows the various types of tire tread