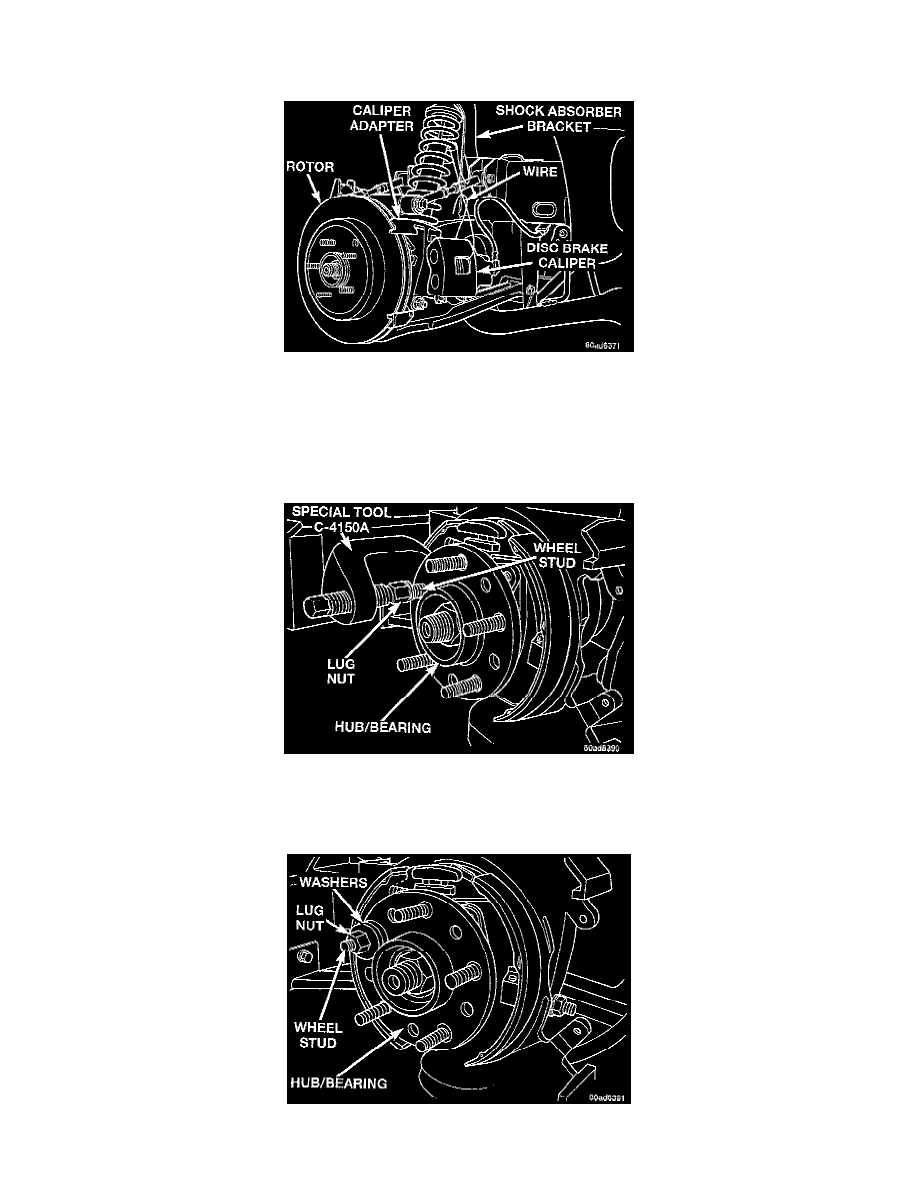 5. Remove the disc brake caliper from the caliper adapter. Caliper is removed by first rotating the free end of the caliper away from the caliper
adapter. Then with the free end of the caliper rotated away from the adapter, lift the caliper off the machined abutment on the adapter.
6. Support the disc brake caliper by hanging it from the shock absorber bracket on the frame using wire or a tie strap. Do not let the flex hose support
the weight of the brake caliper, damage to the flex hose can occur.
NOTE:  If rotor retainers are on the wheel mounting studs they must be remove before attempting to remove rotor. They do not need to be
installed when rotor is installed back on hub bearing.
7. Remove the rotor from the hub/bearing.
8. Install a lug nut on the wheel stud to be removed from the hub/bearing,. Install lug nut so threads on wheel stud are flush with the end of the lug
nut.
9. Install Remover, Special Tool C-4150A on flange of hub/bearing and wheel stud
10. Using the special tool, press the wheel stud out of the flange of the hub/bearing.
INSTALL