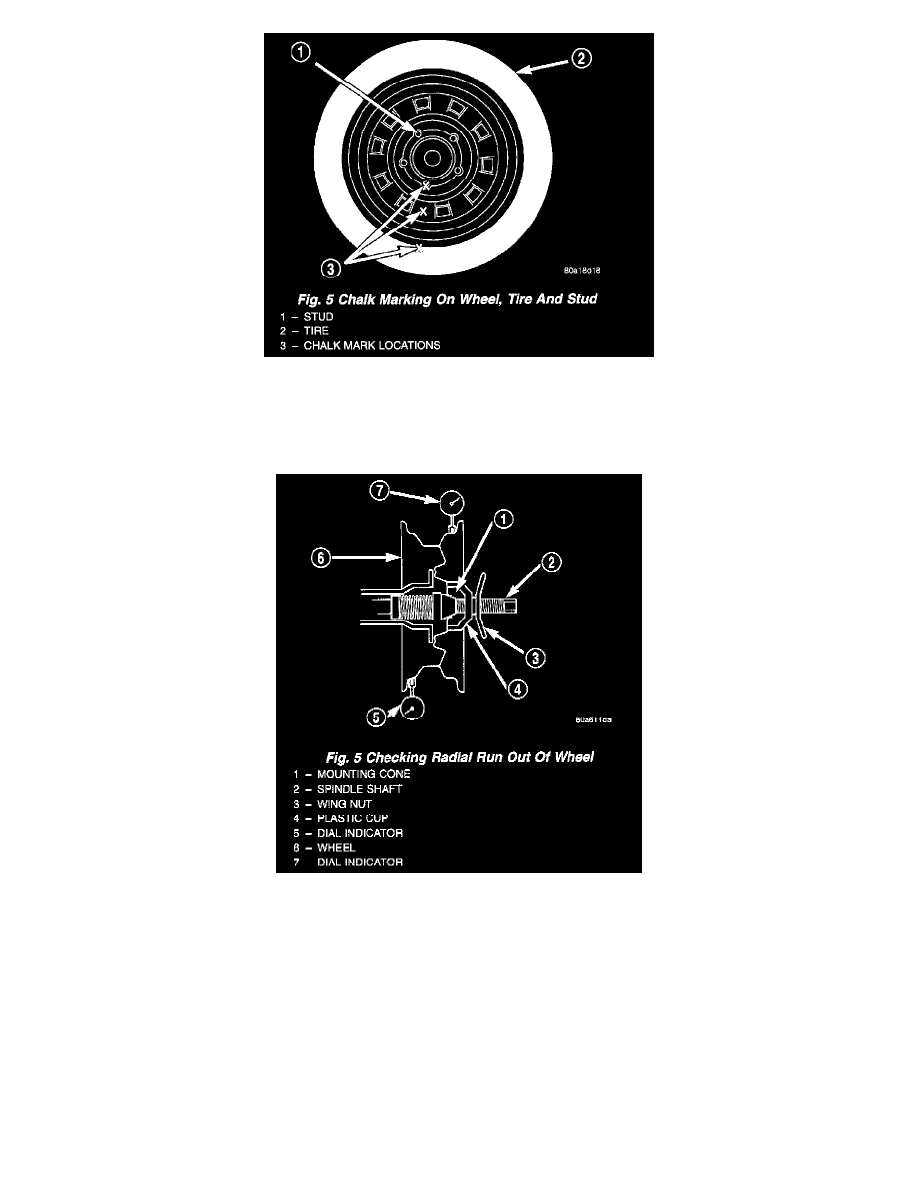 -
Check radial run out. If still excessive, mark tire sidewall, wheel, and stud at point of maximum run out and proceed to Method 2.
METHOD 2 (RELOCATE TIRE ON WHEEL) 
-
Rotating tire on wheel is particularly effective when there is run out in both tire and wheel.
-
Remove tire from wheel and remount wheel on hub in former position.
Fig. 5
-
Check the radial run out of the wheel. The radial run out should be no more than 0.38 mm (0.015 inch) for the original equipment cast aluminum 
wheels.