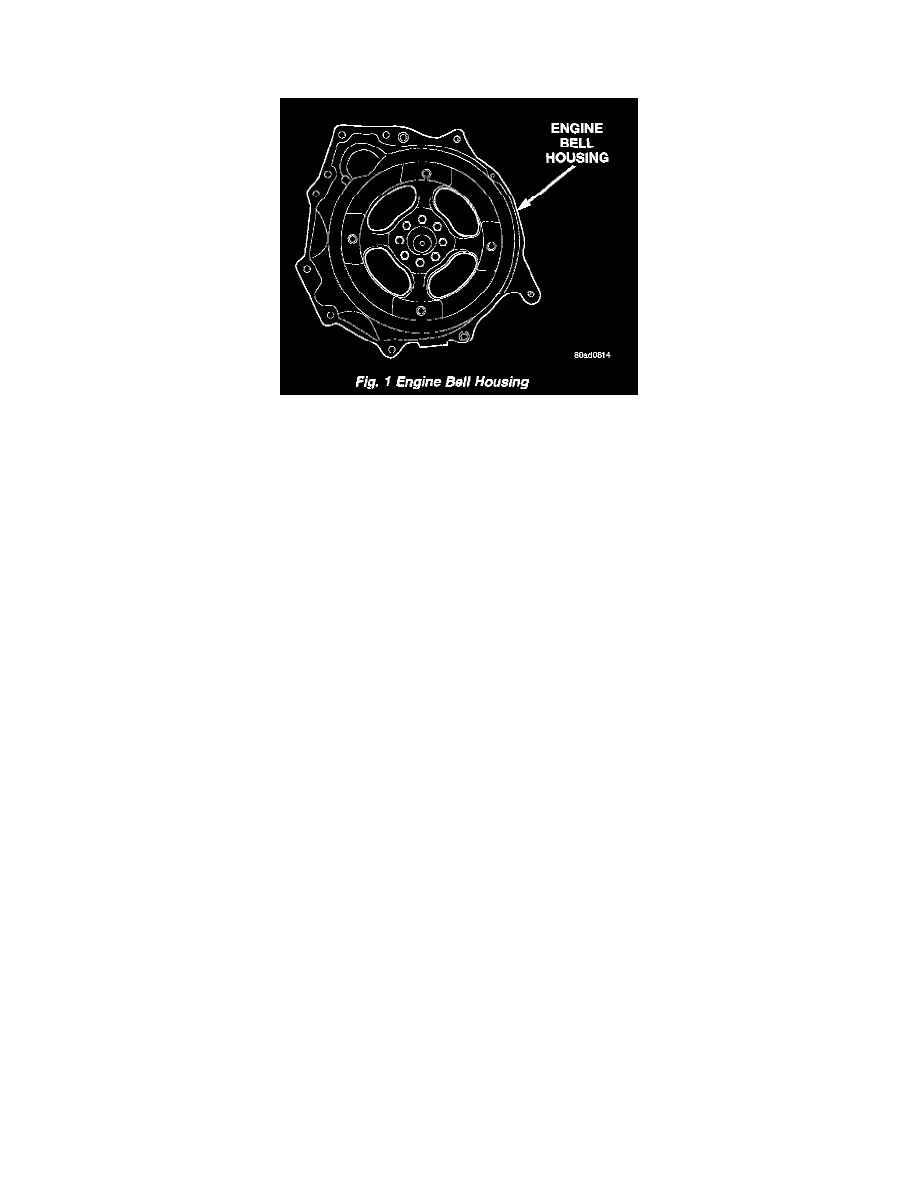 Bell Housing: Description and Operation
Engine Bell Housing
Fig. 1
The engine bell housing attaches to the rear of the engine. The housing acts as the rear engine mount support. The bell houses the engine flex plate,
ring gear and adapter flange. The starter attaches to the bell housing and drives the ring gear. The engine adapter flange couples the engine flex plate
to the output shaft. The output shaft is supported by the output shaft bearing. The bearing requires no maintenance and is designed to last the life of the
vehicle (Fig. 1).