< PREV PAGE
NEXT PAGE >
Prowler V6-3.5L VIN G (1999)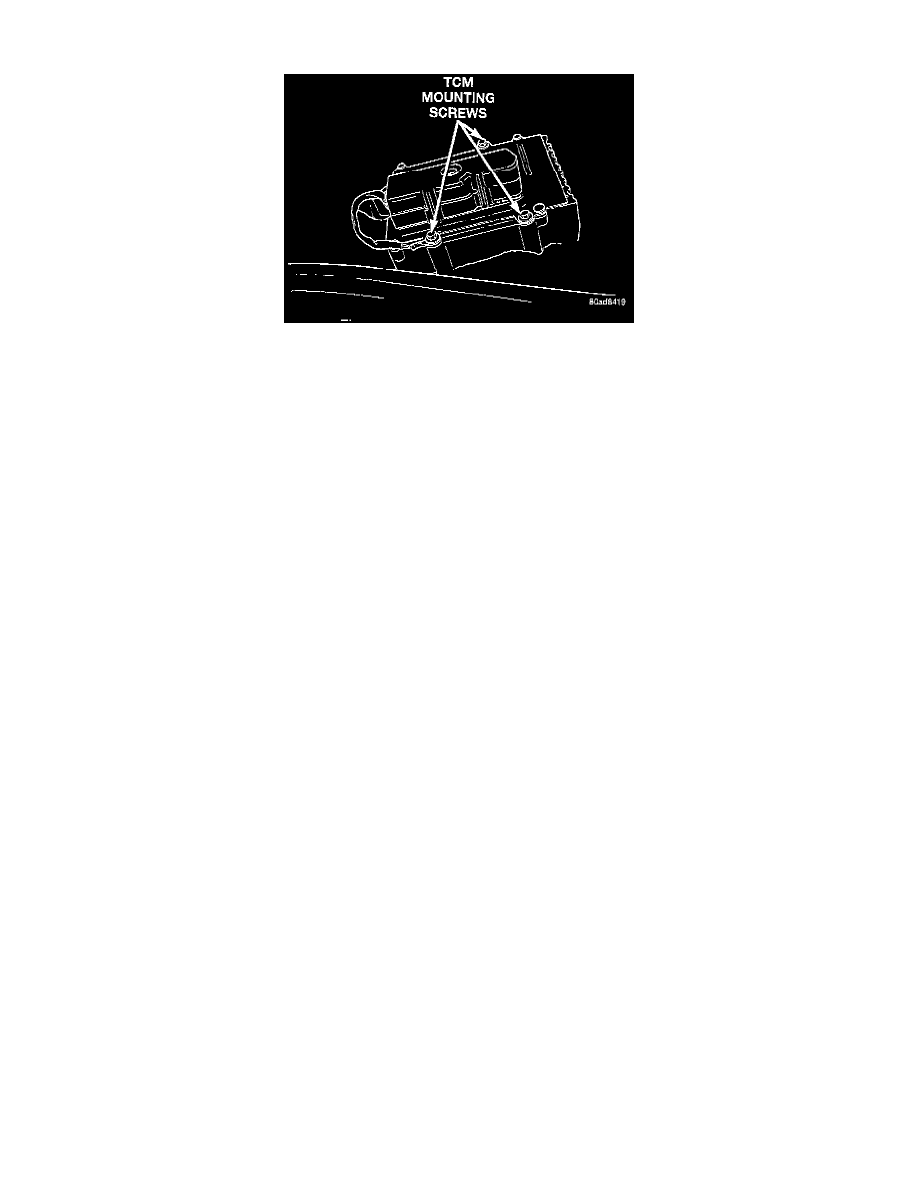 Control Module: Service and Repair
REMOVAL 
1. Raise deck lid.
2. Disconnect battery negative cable.
3. Loosen 60 way retaining screw, located in the center of the 60 way connector. Then disconnect the 60 way connector on transmission control
module.
4. Remove transmission control module mounting screws and lift module from vehicle.
INSTALLATION 
1. Install transmission control module and tighten mounting screws.
2. Install 60 way connector. Tighten 60 way retaining screw to 4 Nm (35 inch lbs.).
3. Connect battery negative cable.
NOTE:  The pinion factor must be set for all new transmission control modules. If the pinion factor is not set or if it is set incorrectly, any speed-related
accessories will not operate or will operate inaccurately. This includes the speedometer, speed control, rolling door locks, and other devices that are
operated by the powertrain and body control modules. For instructions on setting the pinion factor, see the appropriate transmission diagnostic
procedures or the service procedures.
< PREV PAGE
NEXT PAGE >