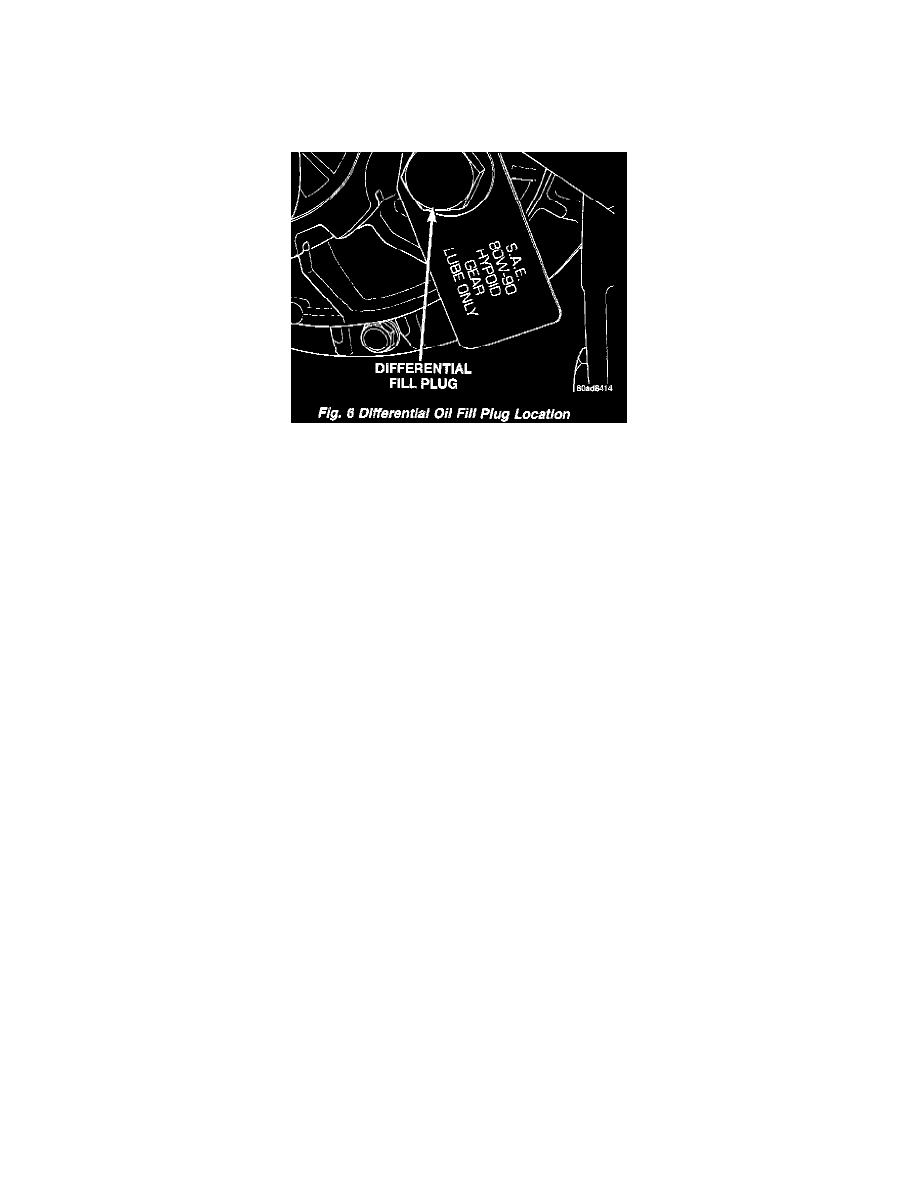 material particles, a complete transaxle recondition is needed. Be sure to examine the fluid on the dipstick closely. If there is any doubt about its
condition, drain out a sample for a double check.
After the fluid has been checked, seat the dipstick fully to seal out water and dirt.
The transmission fluid level should be inspected at least every six months.
DIFFERENTIAL SUMP
Fig. 6
The differential sump is checked separately from the transmission. A fill plug located on the side of the transaxle must be removed to check fluid level
(Fig. 6). The fluid should be level with the bottom of the fill hole. The differential capacity is .946 liters (32 ounces).
Inspect the differential area during engine oil changes for any leaks. If leakage is present, determine the source of the leak and repair as required.
Remove the fill plug and verify the proper level. Adjust if needed.
SELECTION OF LUBRICANTS
It is important that the proper lubricants be used in the 42LE transaxle. MOPAR ATF+4 (Automatic Transmission Fluid-Type 9602) should be used in
the transmission side of the transaxle. Substitute fluids can induce torque converter clutch shudder.
The differential side of the transaxle should be filled with MOPAR Fuel Saving hypoid gear lubricant 75W-90. Synthetic gear lubricants should not be
used.
SPECIAL ADDITIVES