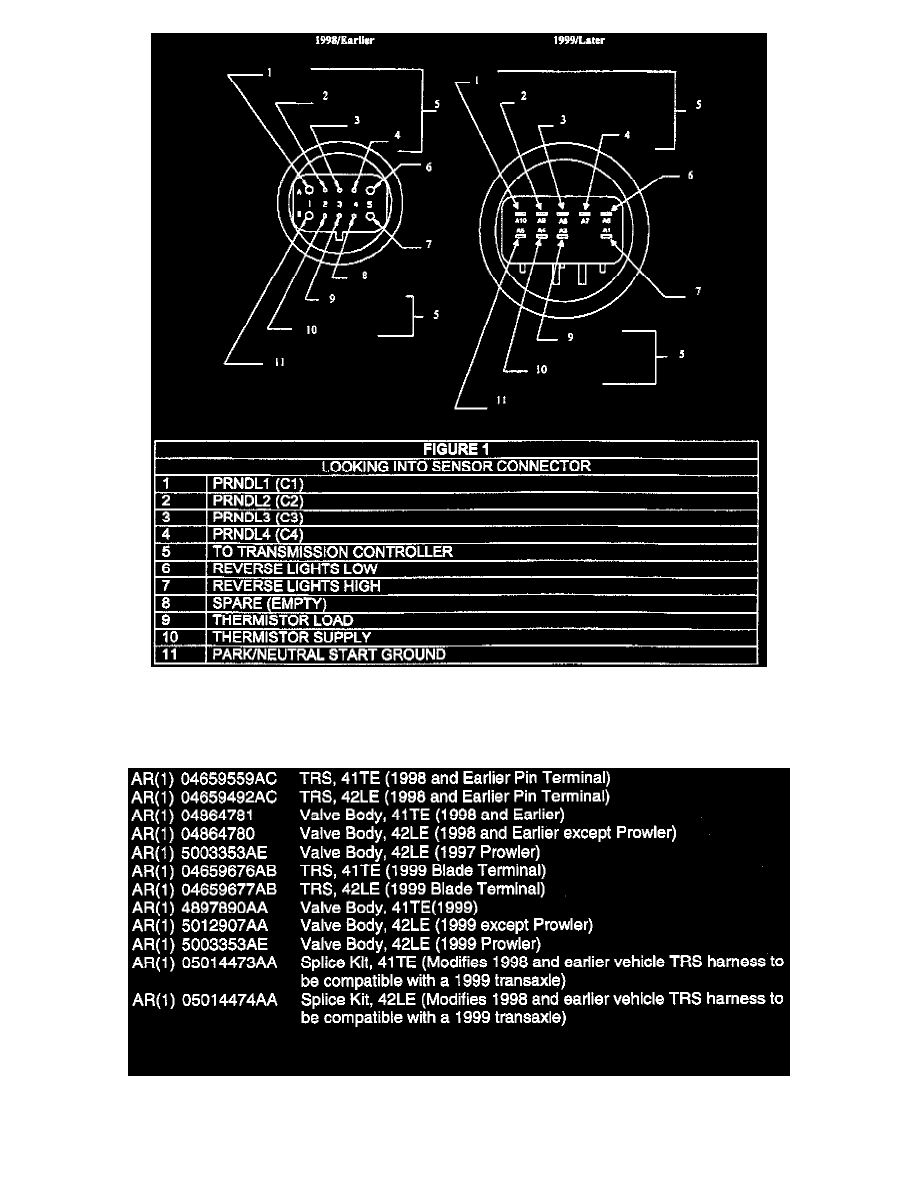 NOTE:
THE SPLICE KIT WIRE COLORS MAY NOT MATCH THE WIRE COLORS ON THE VEHICLE BEING WORKED ON. THE
FUNCTIONALITY OF THE TRS TYPES IS THE SAME. THE SPLICE KIT SHOULD BE INSTALLED WIRE FOR WIRE OR PIN FOR PIN
AS THE ORIGINAL CONNECTOR (FIGURE 1).
PARTS REQUIRED:
POLICY: Information Only.