< PREV PAGE
NEXT PAGE >
Prowler V6-3.5L VIN G (1999)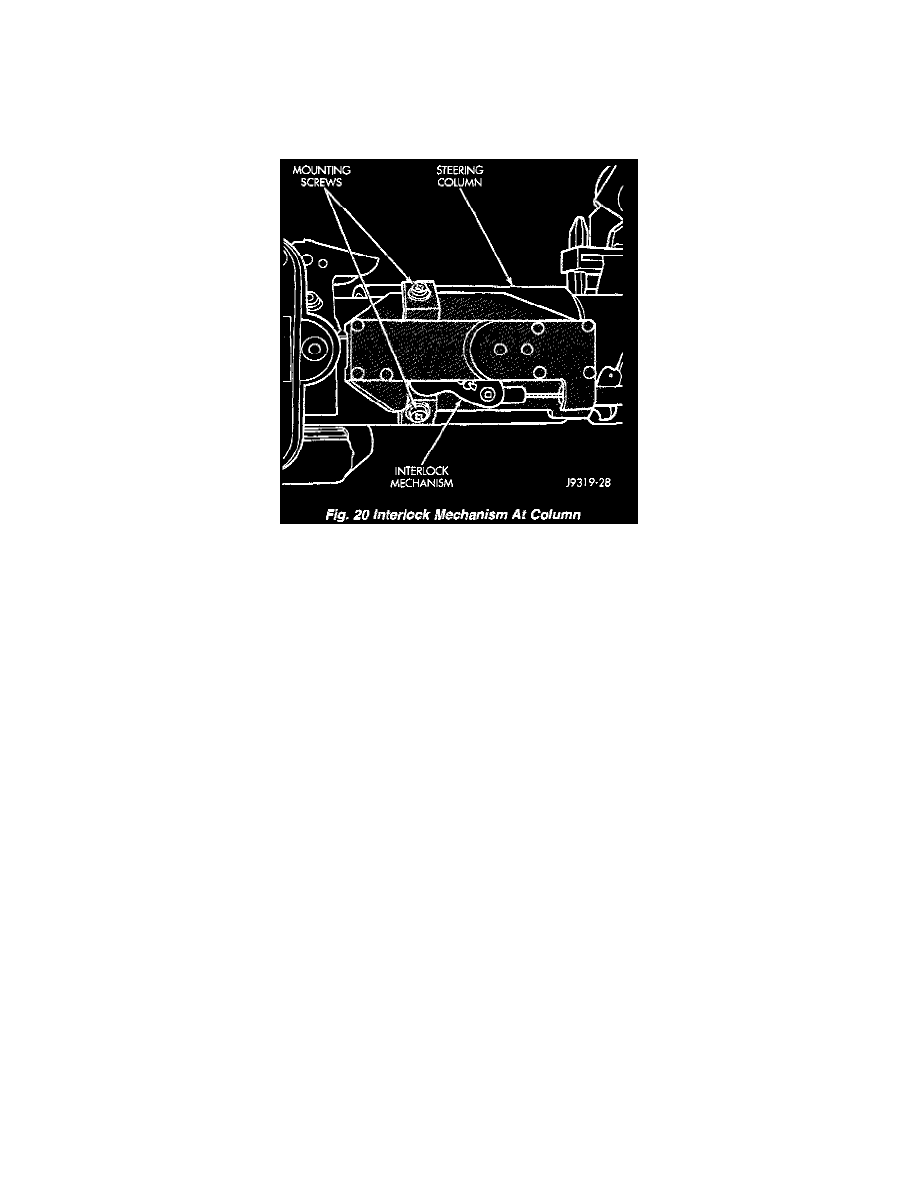 Shift Interlock Cable: Service and Repair
The interlock cable slides into the housing behind the lock cylinder and attaches to the floor mounted shifter. The floor shift interlock system is
adjusted by a nut at the shifter. If the system requires adjustment and not replacement, refer to the Floor Shift Interlock Adjustment procedure.
REMOVAL
1. Lower the steering column.
Fig. 20
2. Remove the two screws retaining the interlock mechanism to the column (Fig. 20).
3. Unsnap the mechanism from the column.
4. Place parking brake in the up position.
5. Place gearshift in the Autostick position.
6. Remove gearshift set screw.
7. Using a trim stick, disengage gearshift bezel from lower console.
8. Disconnect bezel lamp connector.
9. Remove front console retaining screw.
< PREV PAGE
NEXT PAGE >