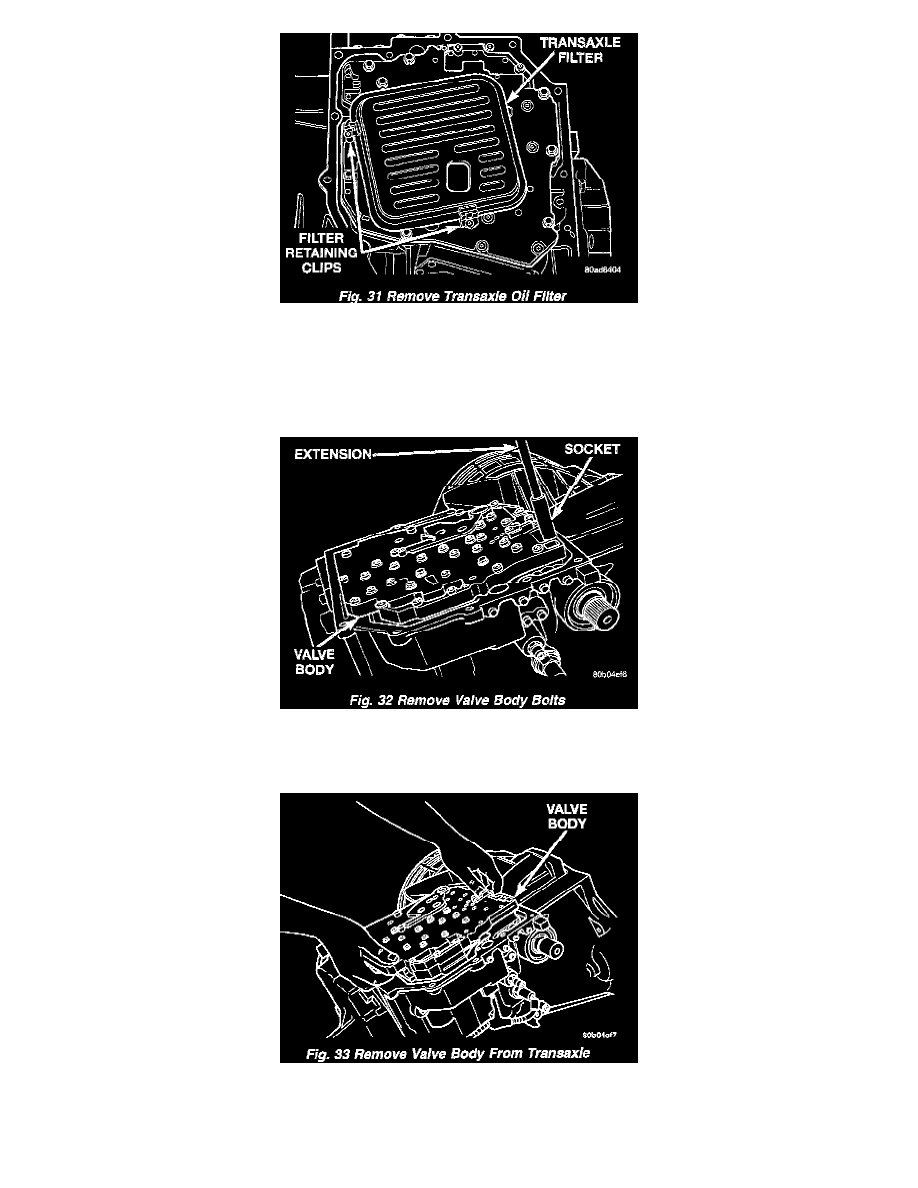 Fig. 31
6. Remove oil filter from valve body (Fig. 31). It is held in place by two clips.
CAUTION:  The 42LE transaxle oil filter is not interchangeable with the 41TE transaxle filter. Installation of a 41TE oil filter in a 42LE may
cause transaxle damage.
Fig. 32
7. Remove valve body bolts (Fig. 32).
Fig. 33