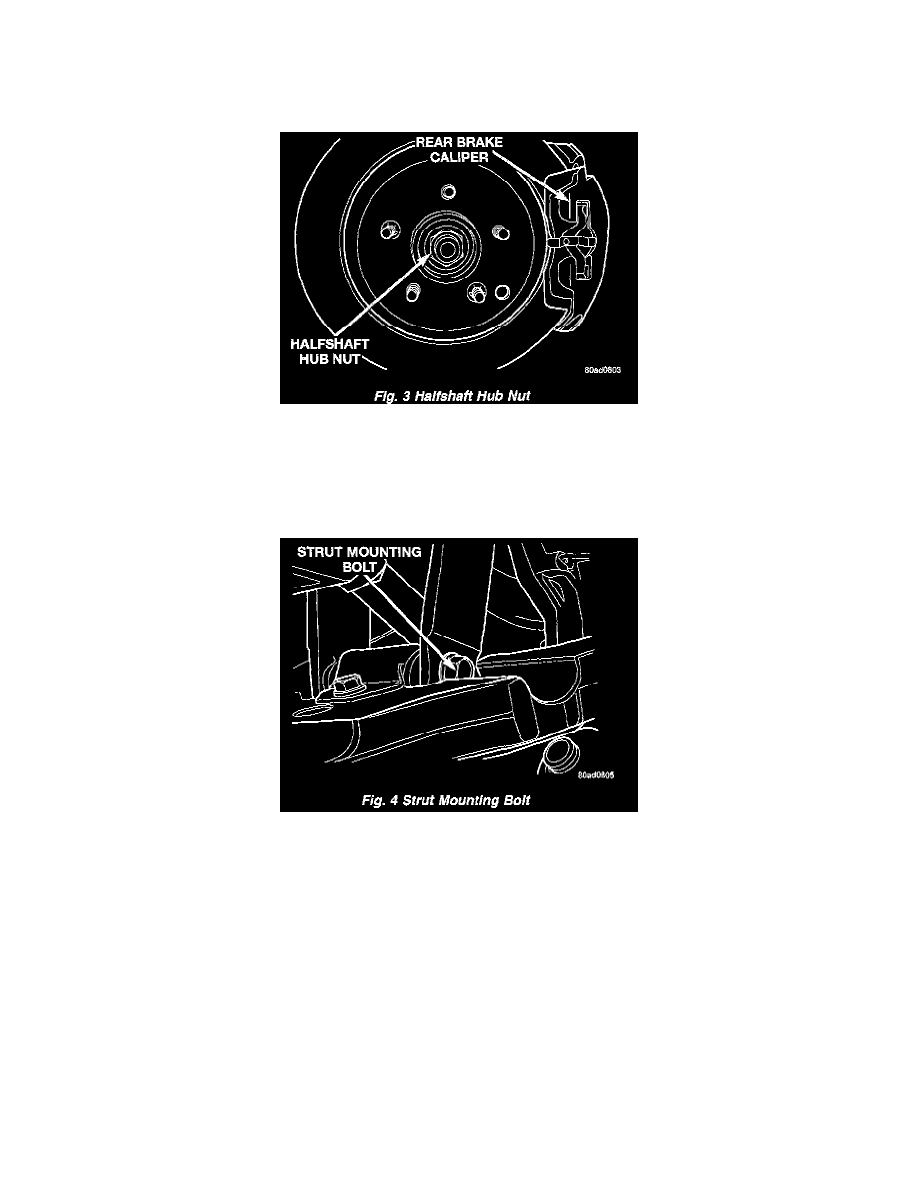 Axle Shaft: Service and Repair
Removal and Installation
REMOVAL
1. Raise vehicle on jackstands or centered on a frame contact type hoist.
Fig. 3
2. Remove the halfshaft hub nut.
3. Install a screw-type jack stand underneath rear lower control arm.
4. Support lower control arm with jack stand.
5. Remove rear sway bar mount at lower control arm.
Fig. 4
6. Remove rear strut lower mounting bolt and nut.
7. Remove rear lower control arm ball stud lock nut.
WARNING:  Do not try to separate the ball stud from the rear knuckle by using any other method than the one specified in Steering and
Suspension. Injury may result.