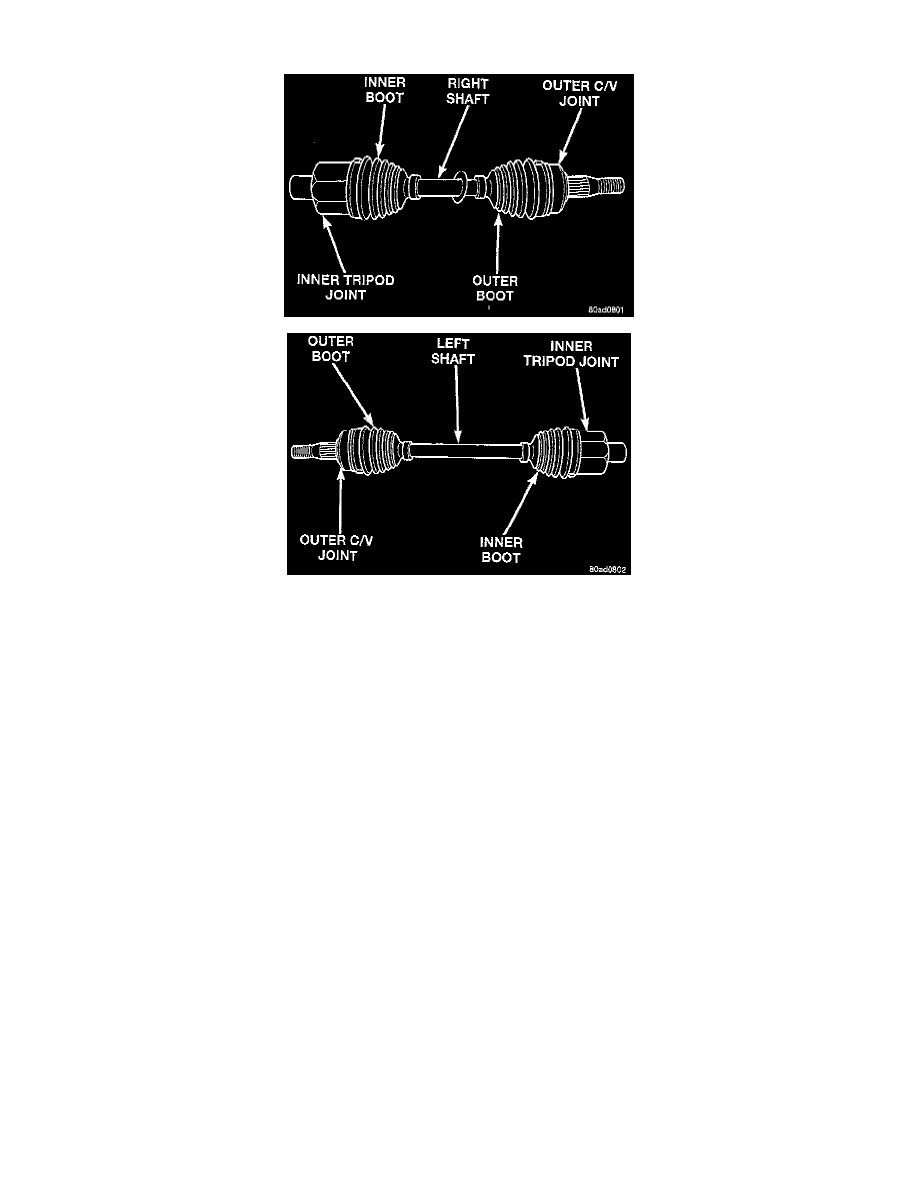 Axle Shaft: Description and Operation
GENERAL INFORMATION 
All Prowler vehicles are equipped with an unequal length halfshaft system. The left side of the vehicle is equipped with a longer halfshaft than the
right side of the vehicle. The Prowler uses solid interconnecting shafts on both sides of the vehicle.
The halfshaft assemblies are three piece units. Each halfshaft has a tripod joint, an interconnecting shaft and a outer C/V Joint. The tripod joint is
splined onto the transaxle stub shaft, and the outer C/V joint has a stub shaft that is splined into the rear wheel hub and bearing assembly.
NOTE:  When halfshaft boots are replaced be sure boots of the correct material are used on the vehicle.
DESCRIPTION AND OPERATION 
Procedures for removal and installation of half shafts on the Prowler vehicles are different and somewhat easier, than those on other vehicles. This
new halfshaft design, allows both halfshafts to be removed from the vehicle without dismantling the transaxle.
CAUTION:  Boot sealing is vital to retain special lubricants and to prevent foreign contaminants from entering the C/V joint. Mishandling, such
as allowing the assemblies to dangle unsupported, pulling or pushing the ends can cut boots or damage C/V joints. The Prowler halfshafts use no
retention system to retain the spider assembly in the tripod housing. During removal and installation procedures, always support both ends of the
halfshaft to prevent damage or disengaging tripod joint. Therefore, do not pull on the interconnecting shaft when attempting to remove halfshafts
from vehicle.