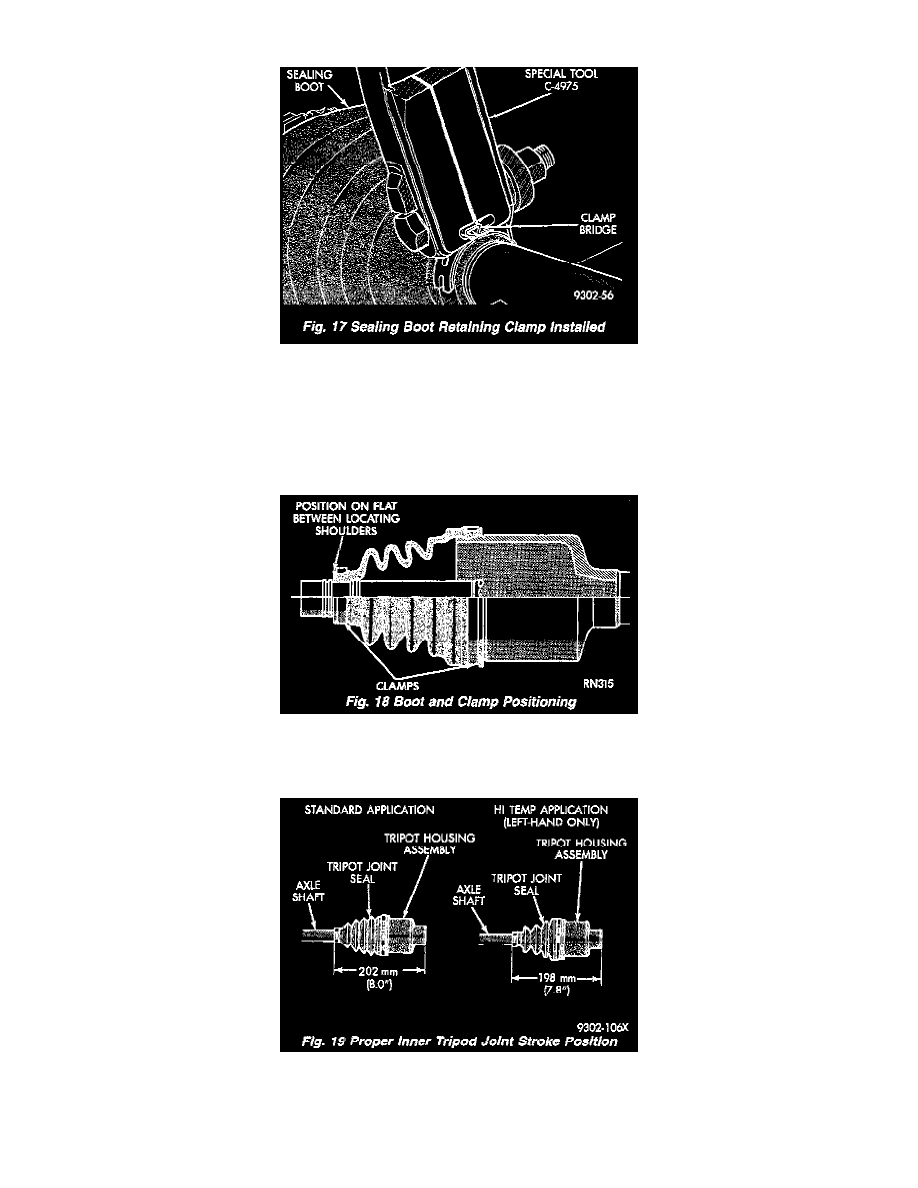 Fig. 16
Fig. 17
7. Clamp sealing boot onto interconnecting shaft using Crimper, Special Tool C-4975 and the following procedure. Place crimping tool C-4975 over
bridge of clamp. Tighten nut on crimping tool C-4975 until jaws on tool are closed completely together, face to face.
CAUTION:  Seal must not be dimpled, stretched or out of shape in any way. If seal is NOT shaped correctly, equalize pressure in seal and shape
it by hand.
Fig. 18
8. Position the sealing boot into the tripod housing retaining groove. Install seal boot retaining clamp evenly on sealing boot.
Fig. 19
9. Before crimping sealing boot to tripod housing clamp, the inner tripod joint must be at the correct stroke positioned. This procedure is required to
ensure that the proper amount of air is inside sealing boot before clamp is crimped. Failure to perform this operation will result in inner tripod