< PREV PAGE
NEXT PAGE >
Prowler V6-3.5L VIN G (1999)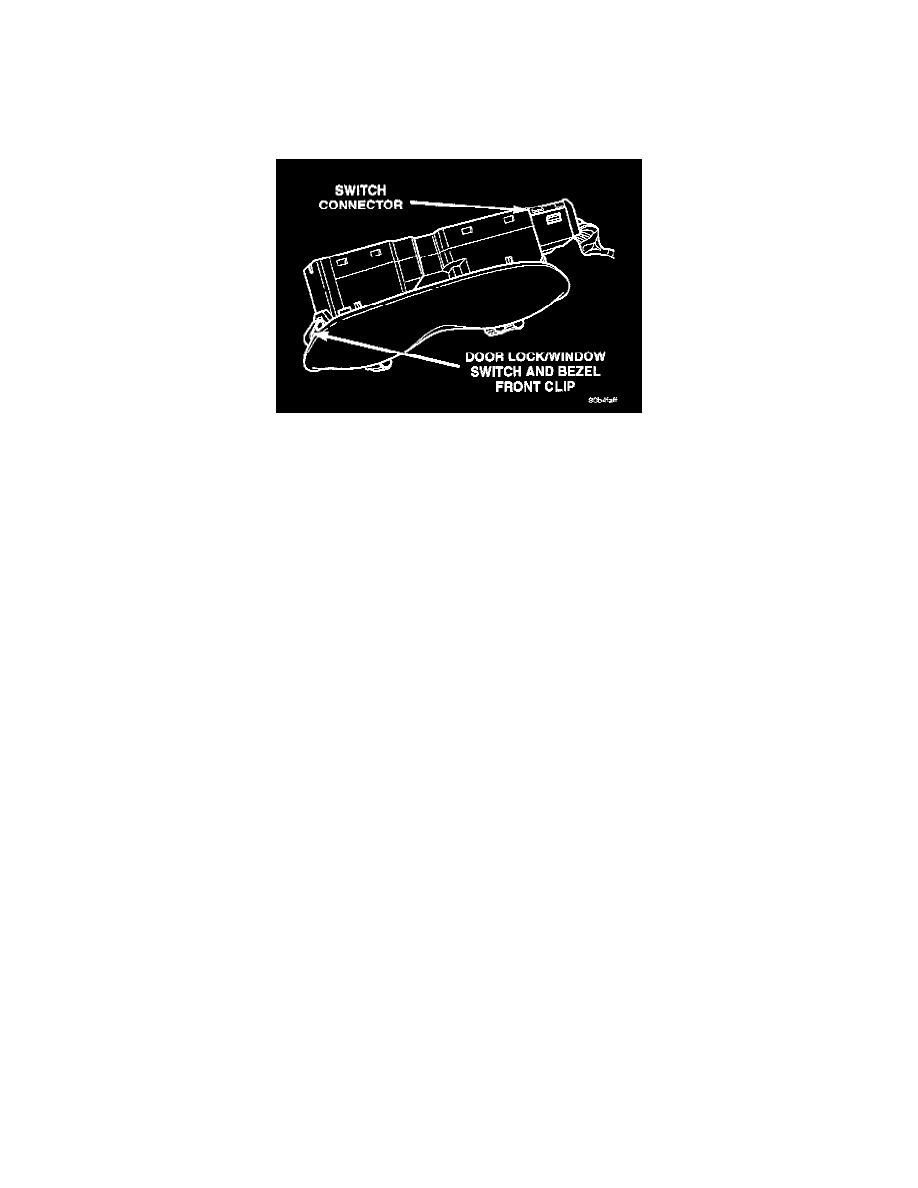 Power Window Switch: Service and Repair
Door Lock/Window Switch and Bezel Replacement 
REMOVAL
1. Open hood.
2. Disconnect and isolate negative battery cable.
Door Lock/ Window Switch And Bezel
3. Using a trim stick (special tool 
#C-4755), place it underneath the front lip of the switch bezel and depress the front clip. Pry the switch bezel up to
release it from the trim panel.
4. Disconnect the switch connector.
INSTALLATION
For installation, reverse the above procedures.
< PREV PAGE
NEXT PAGE >