< PREV PAGE
NEXT PAGE >
Turismo L4-105 1720cc 1.7L VIN B 2-bbl (1983)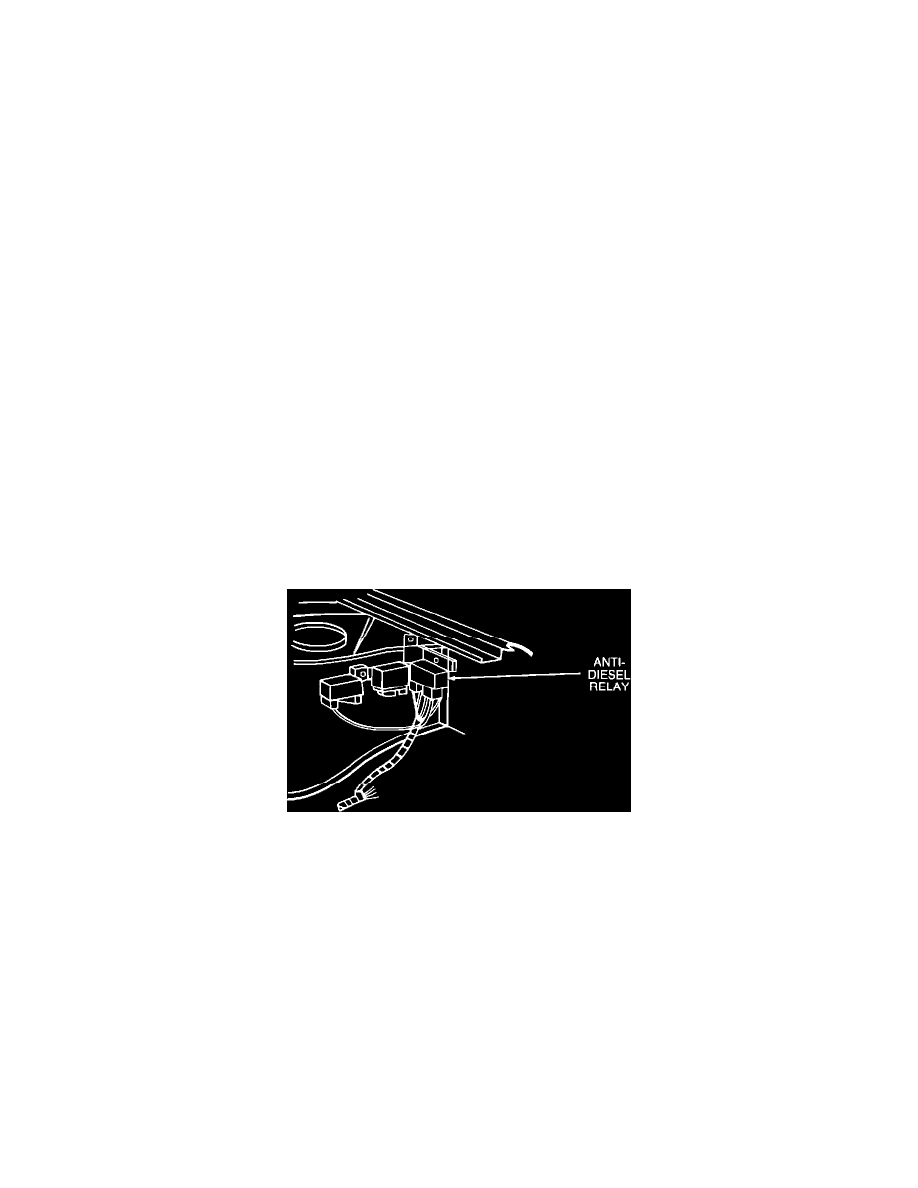 Relays and Modules - HVAC: Customer Interest
Antidiesel Relay - Not Functioning
Models
1983 Omni, Horizon, Equipped with 1.7 Liter (105 Cu... In.) Engines & Air Conditioning
Subject
Non-Functioning of the AntiDiesel Relay Due to Miswiring of the Engine Harness Connector
Index
AIR CONDITIONING
Date
April 18, 1983
No.
24-01-83
P-1193-C
SYMPTOM/CONDITION
Subject model vehicles are equipped with an antidiesel relay that is designed to engage the air conditioning compressor for a period of 5 to 10 seconds
after the ignition switch is turned off. This puts a load on the engine and eliminates engine after-run (dieseling).
For complaints of dieseling on these vehicles, check the wiring connections at the relay to ensure they are proper (see illustrations). If necessary, correct
as follows:
FIGURE 1
REPAIR PROCEDURE
The anti-diesel relay is a gold colored relay located on the left shock tower on the front side (Figure 1). There are two insulators connected to the relay.
One is a black 2-way and the other is a red 3-way.
1.
Disconnect the red 3-way from the relay.
< PREV PAGE
NEXT PAGE >