< PREV PAGE
NEXT PAGE >
Voyager AWD V6-201 3.3L (1992)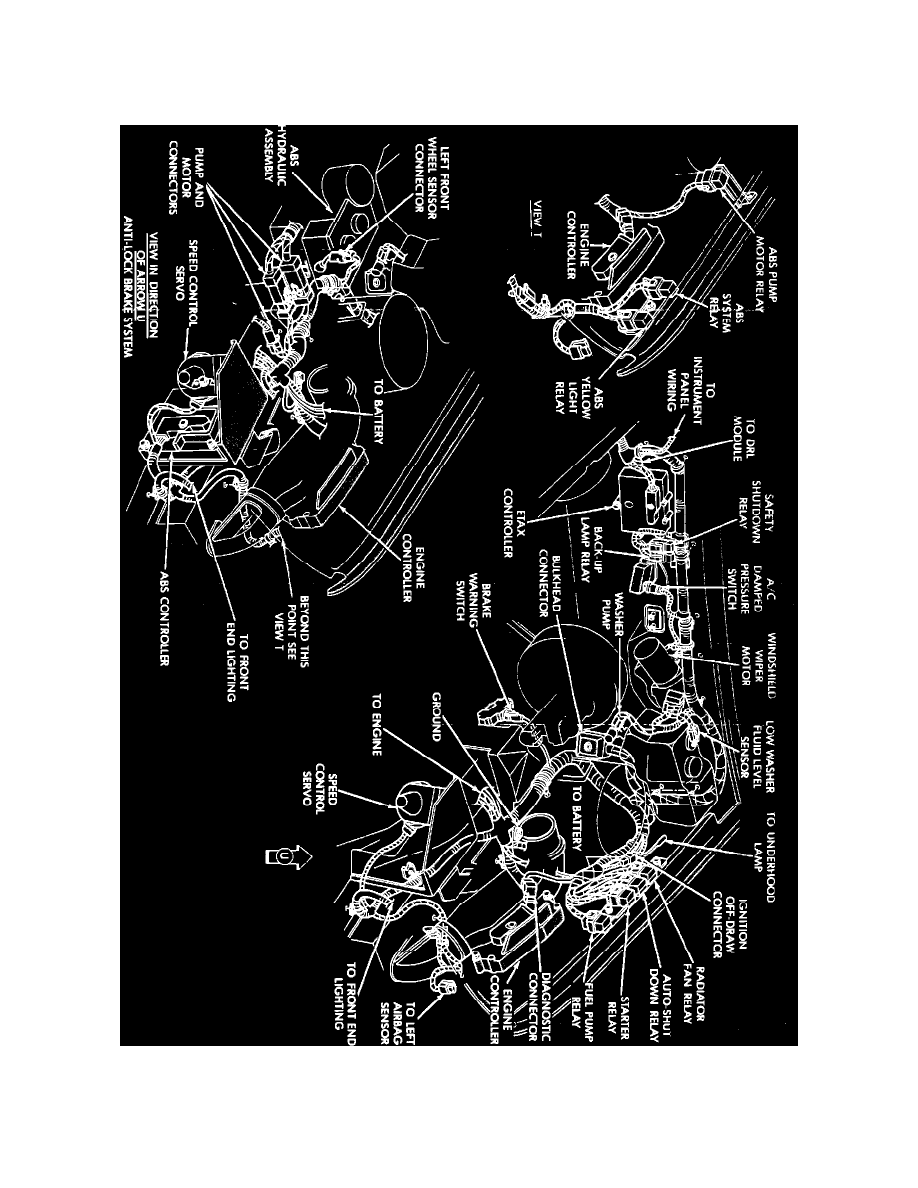 Backup Lamp Relay: Locations
The OE service manual has conflicting information - the wiring diagram states the backup lamp relay is located on right fender side shield, however, the
wiring diagram also applies to the 3.0L engine.
Engine Compartment Wiring (Left Side)
This image shows the Backup Lamp Relay located in the engine compartment, right side of cowl, just left of the Safety Relay and the Transmission
Control Module. This image only applies to the 3.3L engine.
< PREV PAGE
NEXT PAGE >