< PREV PAGE
NEXT PAGE >
6000 V6-260 4.3L DSL (1982)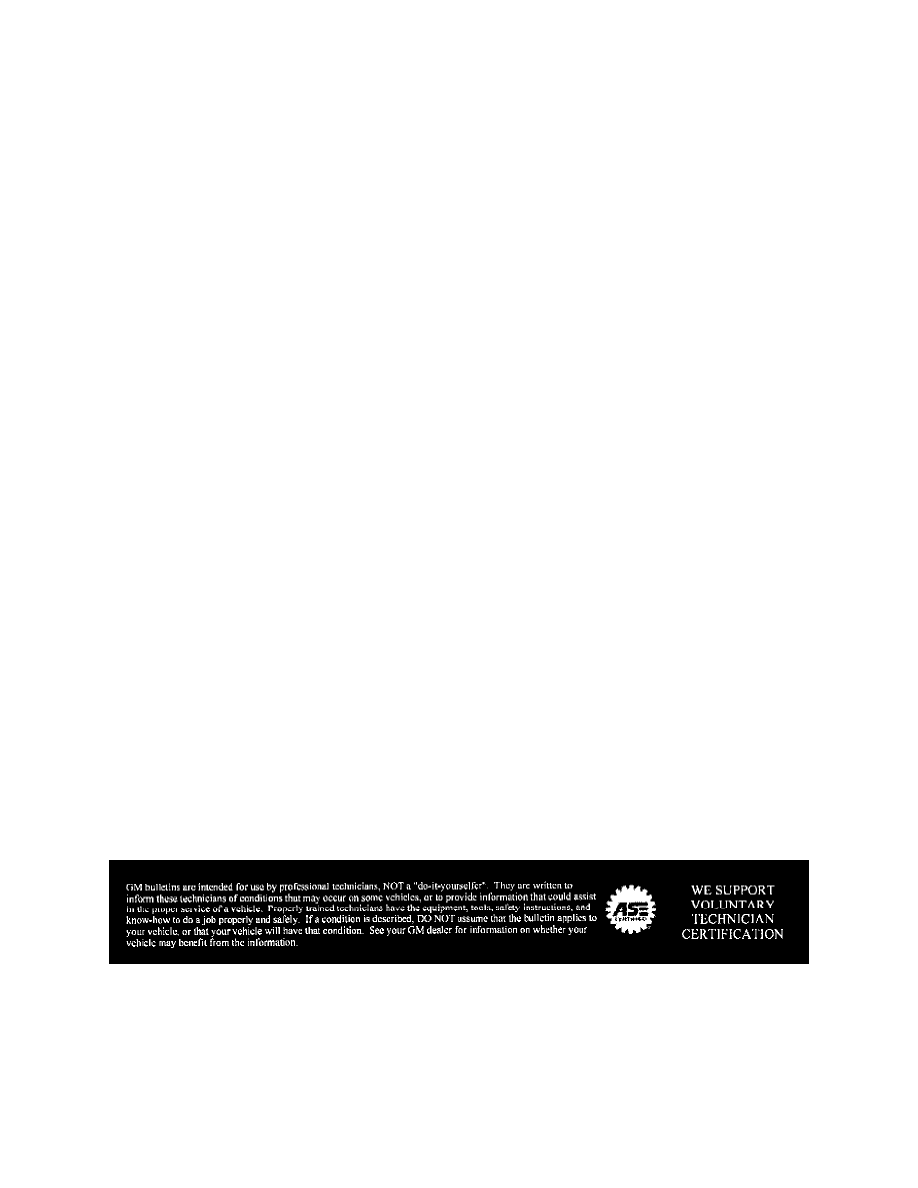 Transmission Shift Position Indicator Lamp: Technical Service Bulletins
Instruments - Reduced PRNDL Display Visibility
Bulletin No.: 02-08-42-004A
Date: March 30, 2007
INFORMATION
Subject:
PRNDL Display Reduced Visibility For Approximately One Minute
Models:
2007 and Prior Passenger Cars and Trucks (Including Saturn)
2007 and Prior HUMMER H2, H3
2005-2007 Saab 9-7X
with Automatic Headlamp Control and Vacuum Fluorescent PRNDL Indicator Instrument Panel Cluster
Supercede:
This bulletin is being revised to include additional models and model years. Please discard Corporate Bulletin Number 02-08-42-0004 (Section 08 -
Body and Accessories).
After backing the vehicle out of a garage or dark environment into a daylight environment, the PRNDL display has reduced visibility for approximately
one minute.
While the vehicle is parked in a dark environment, the sensor for the automatic headlamp/driving lamps senses that it is dark. When the key is turned to
the run/start position, the automatic headlamp module will turn all driving lamps, the instrument panel cluster and PRNDL display ON in the night-time
mode. The night-time mode intensity of the instrument panel lamps and PRNDL display is controlled by the automatic headlamp module and can be
dimmed further by the customer using the dimming control of the headlamp switch.
When the customer then moves the vehicle from the dark environment into the bright sunlight, it will take approximately one minute before the headlamp
control module recognizes this as true daylight and not just a bright overhead street lamp shining on the sensor. The headlamp control module will then
turn the headlamps off and restore the instrument panel and PRNDL display to full brilliance.
Without the time delay, the automatic headlamp control module would switch to the night mode (turn on all driving lamps, instrument panel lamps and
PRNDL display would dim) each time the vehicle was driven under an overpass or other darkened environment.
This is a normal condition and no repair should be attempted.
Ensure the instrument panel backlighting control is in the full bright position. This will help alleviate the condition. You may demonstrate to the
customer what happens by placing a repair order over the automatic headlamp control light sensor, which will cause the automatic headlamp control
module to switch to the night mode in approximately one minute. All driving lamps will come ON, the instrument panel backlight will be dim, and the
PRNDL display will also dim to the night setting in conjunction with the position of the headlamp switch dimming control. Demonstrate to the customer
the variance in the instrument panel backlighting and PRNDL display while adjusting the headlamp switch dimming control to both ends of its allowable
range. Advise the customer to keep the headlight switch dimming control in the highest position to allow viewing of the PRNDL display in a bright
environment.
Disclaimer
< PREV PAGE
NEXT PAGE >