< PREV PAGE
NEXT PAGE >
6000 V6-260 4.3L DSL (1982)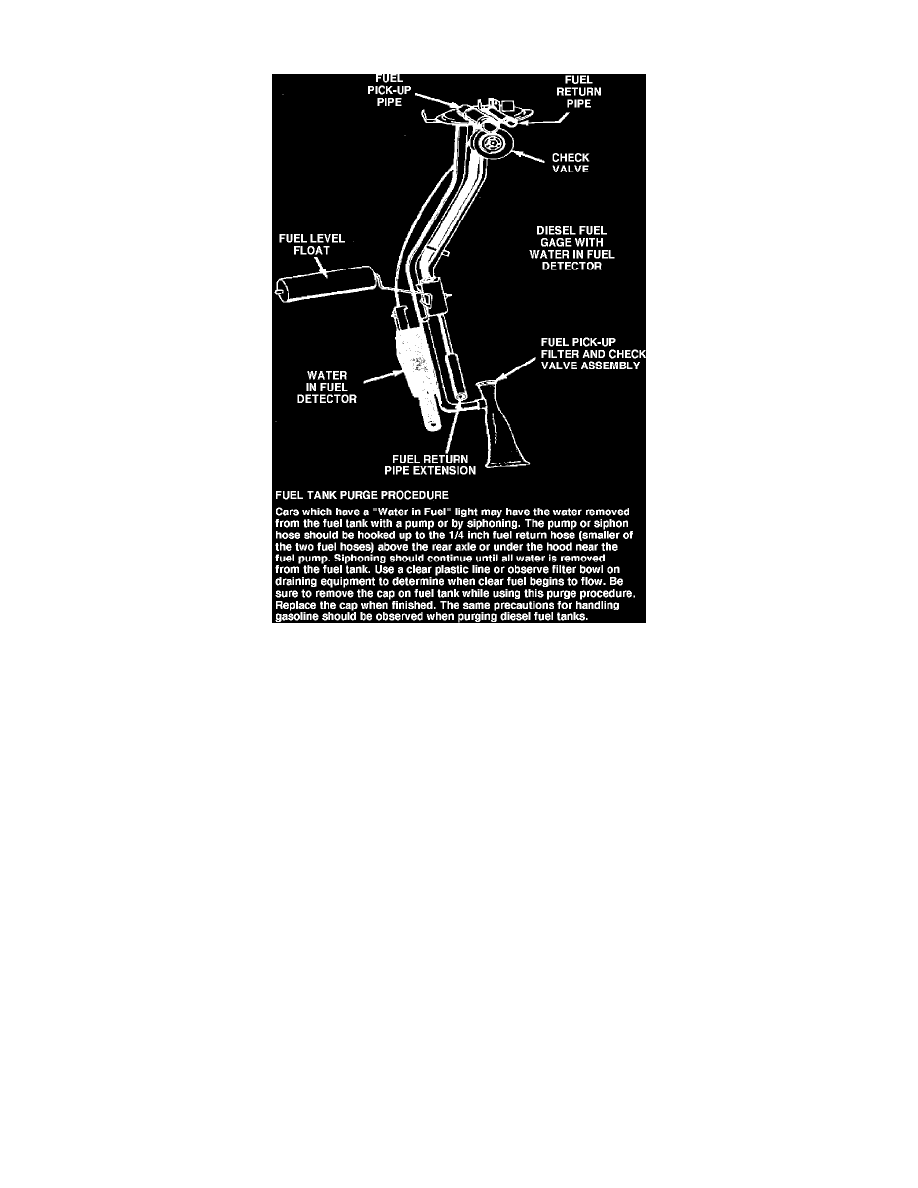 Water In Fuel Indicator: Description and Operation
Fig. 4 Water in fuel indicator & tank purge procedure. 1982---84 GM with diesel engine
1982---84 Models W/Diesel Engine
    The Water In Fuel warning system employs an electronic water detector, mounted inside the fuel tank, on the fuel gauge sending unit. The detector
provides a warning when a predetermined amount of water is present in the fuel tank by lighting a warning lamp on the instrument panel. The sending
unit assembly also contains a provision for siphoning-off water in the tank through the fuel return line, Fig. 4.
    The water in fuel lamp will come on for 2---5 seconds each time ignition is switched to RUN position to insure that the lamp is operating. If there is
water in the fuel, the warning lamp will come back on after a 15---20 second delay and remain on.
< PREV PAGE
NEXT PAGE >