< PREV PAGE
NEXT PAGE >
Bonneville V6-231 3.8L VIN 3 SFI (1988)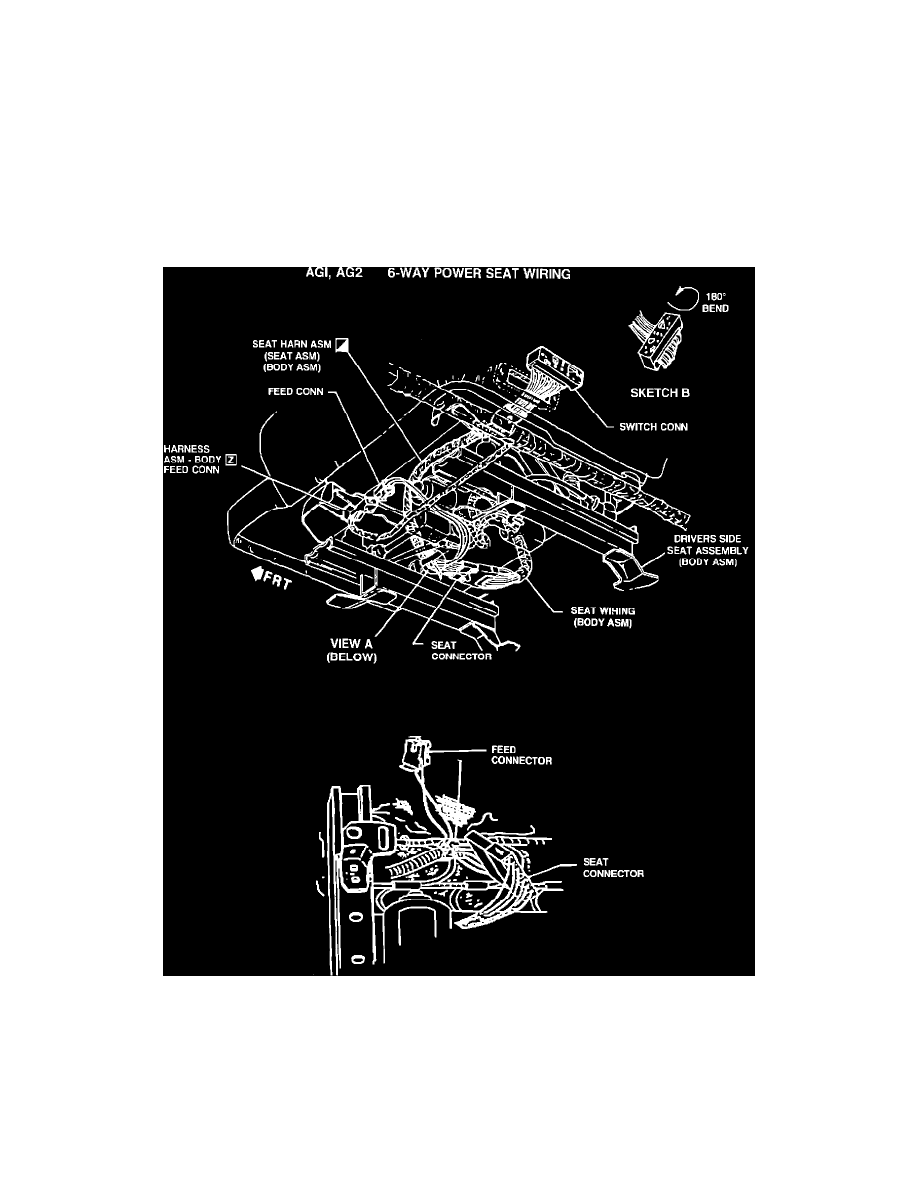 Power Seat Switch: Technical Service Bulletins
Power Seat - Wiring Harness Disconnected
Bulletin Number:
88-10-28
Reference Number:
801601
Publish Date:
4/88
Subject:
6-WAY POWER SEAT WIRING HARNESS DISCONNECTED FROM SEAT CONTROL SWITCH
Models 1988 BONNEVILLES WITH AG1-AG2
Affected:
6-WAY POWER SEAT OPTION
In the event of an electrical failure of a 6-way power seat AG1 and AG2 option on the above vehicles, check to see if the wiring connector had pulled
away from the back of the switch. If it has, this can be caused by tension on the seat jumper wire due to wire routing in assembly.
VIEW A DRIVER SIDE SHOWN PASSENGER SIDE SIMILAR
CORRECTION
1.
Secure 6-way power seat harness just after power feed wires break out from tape wrapping to outboard spring on cushion frame with one (1) strap
(11509088 or equivalent). Trim off excess strap approximately 25.4 mm beyond joint.. See View A.
2.
Remove seat switch and disconnect. Bend (by hand only) seat jumper wires at switch connector 180 deg.; Sketch B. Reinstall switch.
< PREV PAGE
NEXT PAGE >