< PREV PAGE
NEXT PAGE >
Bonneville V6-3.8L SC VIN 1 (1995)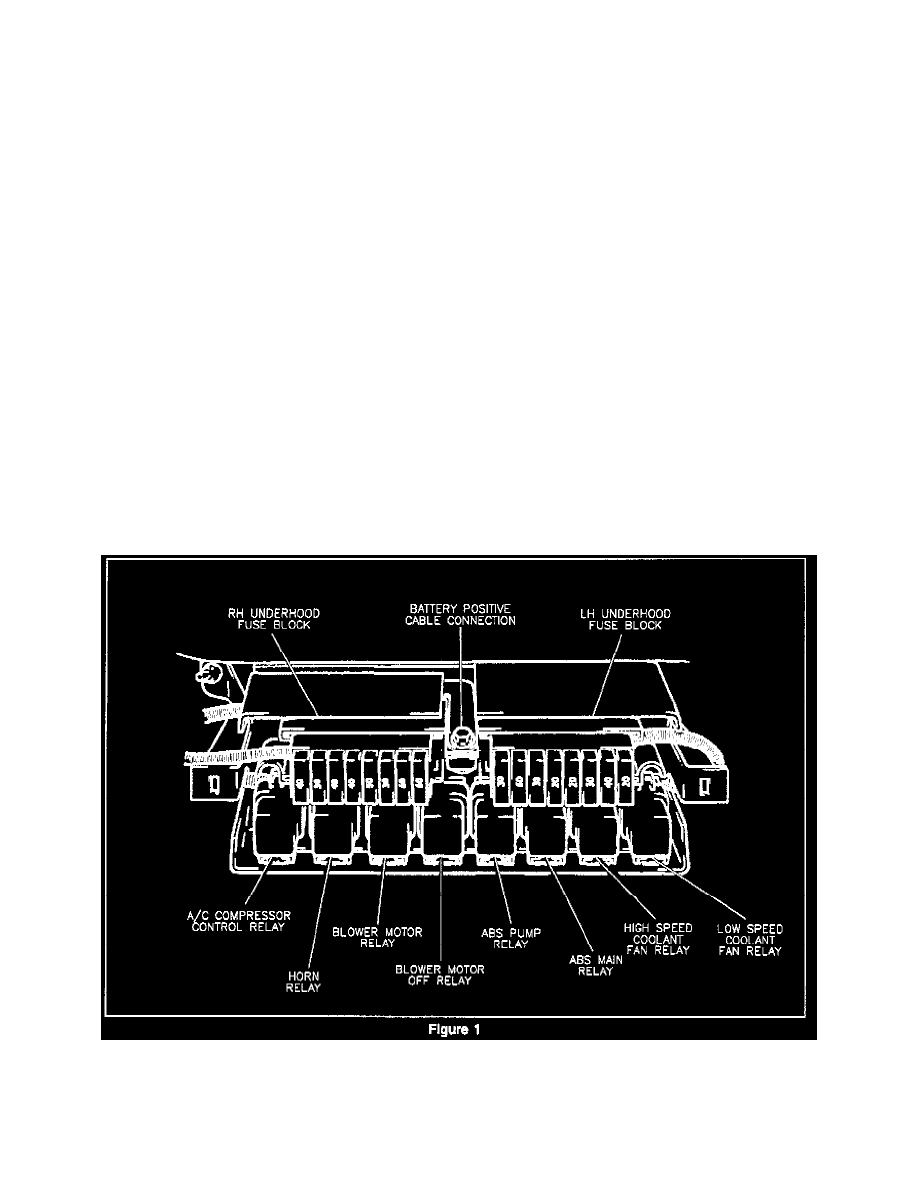 ABS Main Relay: Customer Interest
ABS/Traction Off Indicator Lamps - Come ON/DTC 45 Set
File in Section: 5 - Brakes
Bulletin No. 53-50-14
Date: September, 1995
Subject: 
ABS and Traction Off Indicator Lamps Come On, DTC 45 Set (Replace ABS Main Relay)
Models: 
1994-95 Buick LeSabre, Park Avenue
1994-95 Oldsmobile Eighty Eight, Ninety Eight
1994-95 Pontiac Bonneville
Condition
Some owners may comment on the "ABS" and, if equipped, "Traction Off" indicator lamps coming on. Diagnostic Trouble Code (DTC) 45 set.
Cause
DTC 45 could be set from the ABS main relay not operating properly due to low system voltage.
Correction
Replace original ABS main relay with a relay designed to operate during periods of low system voltage.
1.
Ignition switch "Off".
2.
Remove ABS main relay (see Figure 1).
3.
Check for loose or corroded terminals. Install new relay.
4.
Clear DTC and perform system functional test. If system malfunction is still present, refer to proper system diagnostic procedure, Section
< PREV PAGE
NEXT PAGE >