NEXT PAGE >
< PREV PAGE
Firebird V8-305 5.0L (1982)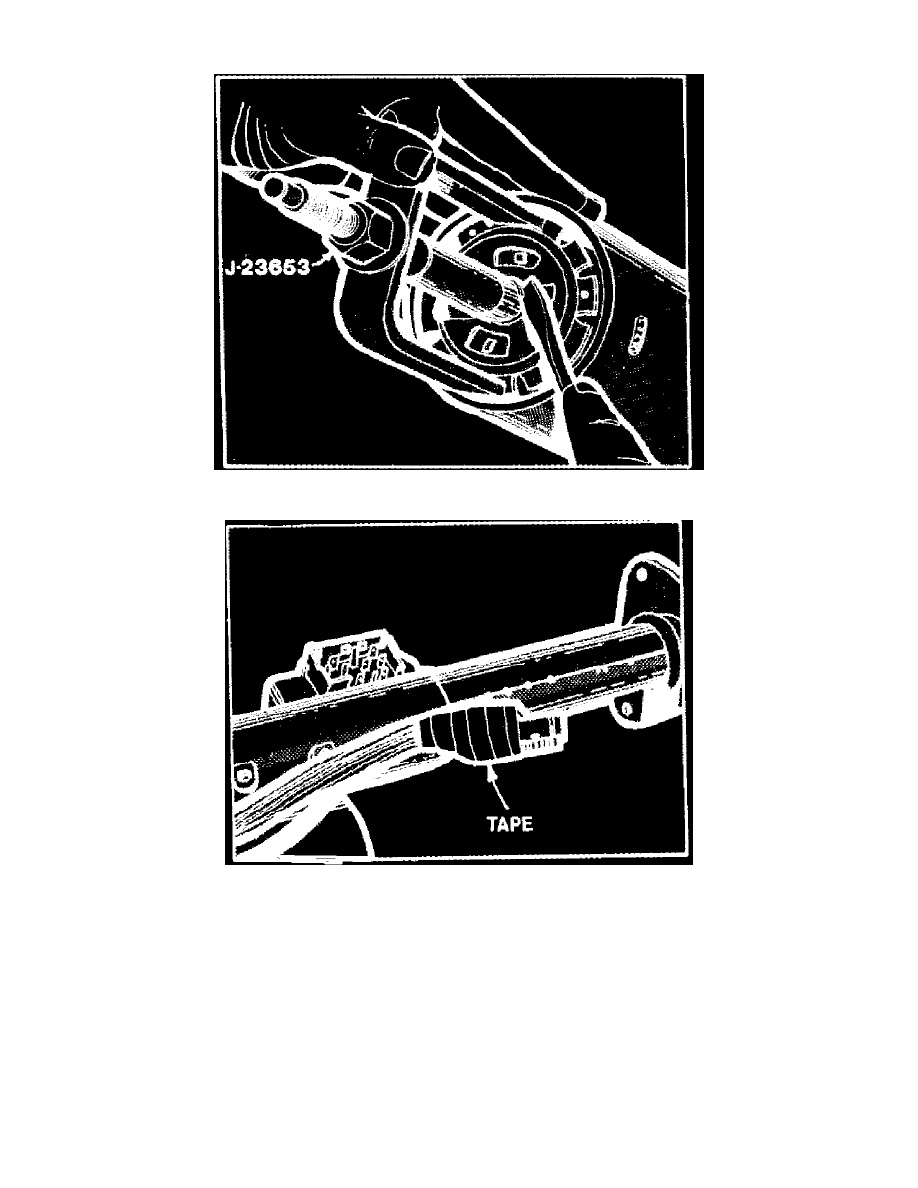 Turn Signal Switch: Service and Repair
Fig. 10 Compressing lock plate and removing retaining ring
Fig. 11 Taping turn signal connector & wires
    On tilt column, the column must first be lowered from panel.
1.
Disconnect battery ground cable, then remove steering wheel using puller. Do not hammer on end of shaft as hammering could collapse shaft
or loosen plastic injections which maintain column rigidity.
2.
Remove cover by prying out with a screwdriver at slots provided in cover for this purpose.
3.
Depress lock plate and pry round wire lock ring out of shaft groove, Fig. 10. Remove lock plate.
4.
Slide upper bearing preload spring and turn signal cancelling cam off shaft.
5.
Remove turn signal lever. On models with column mounted dimmer switch, remove actuator arm screw and actuator arm before removing
turn signal lever.
6.
Push hazard warning switch in and unscrew knob.
7.
Pull turn signal wiring connector out of bracket on jacket and disconnect.
8.
Remove three turn signal switch screws.
9.
Remove shift indicator cable, if equipped.
10.
Lower steering column from instrument panel and remove wire protector, then pull switch straight up with wire protector and remove housing. 
NEXT PAGE >
< PREV PAGE